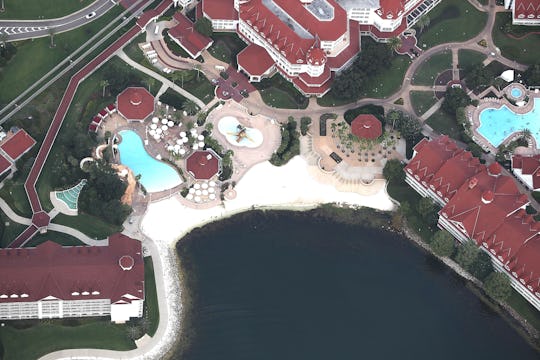 Joe Raedle/Getty Images News/Getty Images
Where Is The Alligator That Killed Lane Graves? Officials "Confident" It's Been Captured
It was an attack almost too horrible for any parent to imagine. Two-year-old Lane Graves was on vacation with his family — mom, dad, and little sister — when he was playing in the shallow water on the beach of the Seven Seas Lagoon at the Grand Floridian Resort at Disney World when he was snatched by an alligator and killed. Since the attack, a search has been on to capture and kill the animal responsible for killing the boy. So where is the alligator that killed Lane Graves? Officials say they're "confident" it's been captured.
"The FWC is confident that the alligator responsible for the attack has been removed," the Florida Fish and Wildlife Conservation Commission said in a statement on Wednesday. "This conclusion is based on expert analyses and observations by staff with extensive experience in investigating fatal alligator bite incidents. The conclusion took into account the proximity to the attack site of removed alligators and witness descriptions."
The FWC statement stated that three alligators of about the same size were captured in the area where the attack happened and the agency's experts say, in their experience, alligators will usually stay in the same general area as an attack site. In addition, FWC said there has been "around-the-clock monitoring and trapping efforts" since the attack on June 16, and no other alligators big enough to attack a human have been found.
A total of six gators were removed "humanely" from the area where Graves was killed. The FWC wants to reinforce that alligator attacks on humans are "a very rare occurrence in Florida" which makes Lane's death all the more tragic and awful.
"There are no words to describe the profound sadness we feel for the family of Lane Graves," said Nick Wiley, executive director of the FWC. "We will continue to keep this family close to our hearts as they deal with the pain and grief of the loss of Lane."
The Graves family has set up a memorial fund on behalf of Lane.
"After the tragic loss of our beloved 2-year-old son, Lane Thomas, we have created the Lane Thomas Foundation to honor his memory," the family wrote on the memorial fund site for their little boy. "Losing Lane has broken our hearts in the worst possible way. While there is no way to mend our hearts, we can do good work in his honor."
Since the attack, Disney has put up additional fencing around its lagoons and added signage directly warning about the dangers of alligators and snakes in the area, according to the Orlando Sentinel.