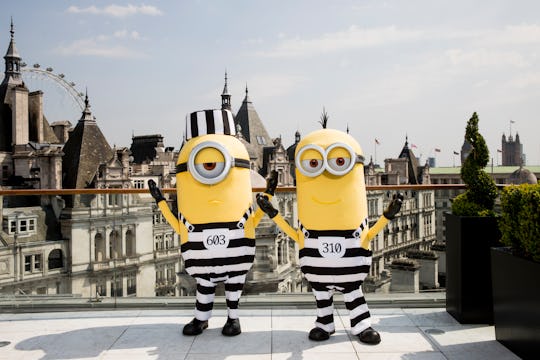 Tristan Fewings/Getty Images Entertainment/Getty Images
Where Can You Buy Minions Fidget Spinners?
Do you have your movie ticket already? Despicable Me 3 opens today and you don't want your kids to be the only ones who haven't seen it. Plus, school is out and the heat is already getting to you — a cool, dark movie theater is the best place to be. After your family enjoys the latest misadventures of Gru and the infamous yellow minions, you'll need to find something to satisfy your kids' minion mania and keep them occupied at home. And since you don't already have enough minions toys, how about knowing where to buy Minions fidget spinners.
Why fidget spinners? There are plenty of Despicable Me toys out there, and odds are good that your living room is already littered with some of them. But fidget spinners are this year's hottest toy, so your kid will probably ask for one. Best of all, you can get a minions fidget spinner without spending a lot of money — most of the options are under $20. From e-commerce giants like Amazon and eBay to smaller online retailers, there are a few great sources for minions fidget spinners. Whatever your child's favorite color and favorite minion, you're guaranteed to find a fidget spinner that will be a hit throughout all these lazy summer days.