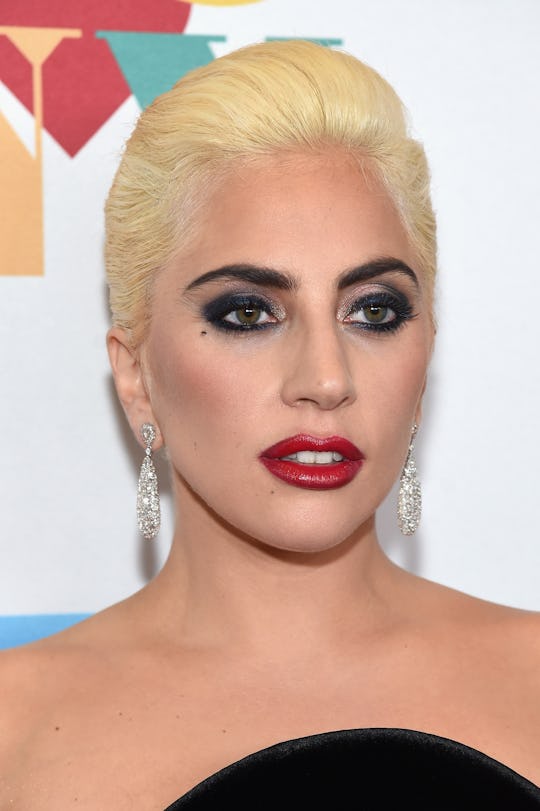 Jamie McCarthy/Getty Images Entertainment/Getty Images
Where To Buy "Perfect Illusion," Lady Gaga's First Solo Release In Almost 3 Years
If you've been eagerly awaiting new music from Lady Gaga, then it's your lucky day: the singer released her latest single, "Perfect Illusion," Friday, according to Billboard. Wondering where to buy "Perfect Illusion," Lady Gaga's first solo release since Artpop in 2013? You have plenty of options, and that's a good thing, because you're probably going to want to get it ASAP. Gaga has described the Mark Ronson-produced track as "modern ecstasy" — an upbeat, catchy song pretty much guaranteed to get stuck in your head.
Lady Gaga has been teasing the song's release on her Twitter account for a while now, announcing the release date, sharing behind-the-scenes photos from the recording process, and even sharing some of the lyrics ahead of its arrival. And while Gaga has described the up-tempo track as a "sweet, simple, ragey" song that gives her a "sick adrenaline rush," it's hard not to wonder if it's not also a musical goodbye to her relationship with her ex, Taylor Kinney, whom she split with in July, according to E! News. With lyrics like, "At least now I know/It wasn't love/It was a perfect illusion/Mistaken for love/It wasn't love," it certainly sounds like a breakup song. (Or, you know, maybe she just liked the way it sounded?)
The song is available to download on all the usual channels — iTunes, Google Play Music, Amazon Music, etc. — and it's also available to stream on Spotify if that's more your style. But don't get too excited for a new album just yet. According to TIME, "Perfect Illusion" will be accompanied by an album at some point (it'll be her fifth once it's released), but the project is still without a release date, or even a title.
So now that Lady Gaga has finally released new music, what are people saying about it? The reviews have been mixed: The Telegraph called "Perfect Illusion" an "infectiously catchy slice of floor-filling, stadium-cheering pop," reminiscent of her "Just Dance" era, while The Guardian called it an "underwhelming comeback." But there's no doubt that her fans — her Little Monsters — are more than thrilled with her return, and are seriously loving this song:
In fact, her fans are loving the song so much that "Perfect Illusion" is already number one on iTunes:
"Perfect Illusion" may have only just come into all of our lives, but judging from the reaction it's getting, it's probably safe to say that Lady Gaga is poised to take over the world once more. So brace yourself — chances are you're going to have this song stuck in your head pretty much permanently.