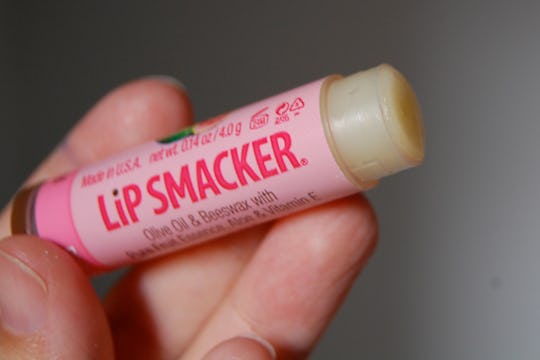 Where To Find Your Favorite Childhood Beauty Products, Because It's Time To Bring Body Glitter Back
Nothing says nostalgia quite like beloved childhood items. Especially the ones found in the beauty aisle. The beauty products we used as kids may have been our first attempts to develop our grooming habits, gender expression, or presentation to the world. They were fun, and always made us feel just a little more grown up. Have you ever found yourself wishing you could buy a Dr. Pepper-flavored Lip Smackers just for the fun of it? Or wondered why Bath and Body Works discontinued your favorite scent? Wonder no more.
Thanks to the magic of the internet, you can still buy your favorite childhood beauty products. (Sadly, Sprite Remix is still resting peacefully in a nostalgia cemetery.) Thanks to a serious Google search. I've discovered that many of our go-to grooming products from the '80s and '90s actually never went away. They merely became difficult to find. Whether you want to collect your favorites for yourself, or you want to introduce your kids to a beauty trick you used as a little girl, finding your childhood faves isn't as hard as you think. Here are 13 of your long lost primping tools, and where you can buy them.