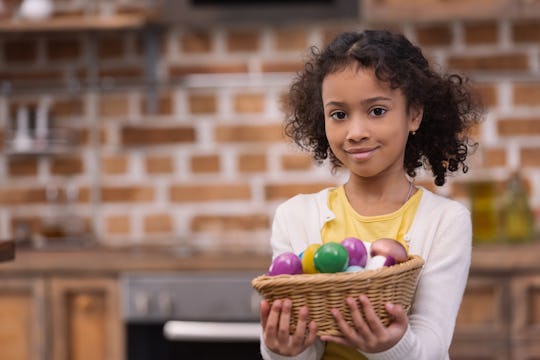 LIGHTFIELD STUDIOS/Fotolia
10 Clever Places To Hide Easter Eggs For A Super Fun Indoor Hunt
Most of us tend to think of Easter egg hunts as something that happen outside, right? Budding flowers, fresh patches of green grass, robins tweeting from the tree branches, kids gathering colorful eggs in baskets — it's the ultimate way to ring in Spring. Except, what if the forecast for Easter Sunday is filled with April showers? Or what if you're raising a city kid who doesn't have access to a backyard? You can still pull off a festive event in the comfort of your own home. So what are some great places to hide Easter eggs inside?
Luckily, in some ways it's actually easier to set up an egg hunt inside than outside. That's because your house is filled with stuff — furniture, appliances, toys, clothes — that can serve as hiding places. Plus, if you have younger kids, you don't have to worry about them going too far afield (though you might have to declare a few spots off-limits, like the kitchen garbage or your personal closet).
If your kids are super young, you can get away with making some relatively obvious choices (like behind the cushions on the couch or under the coffee table), but if you've got older kids or you just want to prolong the search as long as possible, you'll want to get a bit more creative. Here are some ideas to get you started that are just sneaky enough without being too impossible to figure out!