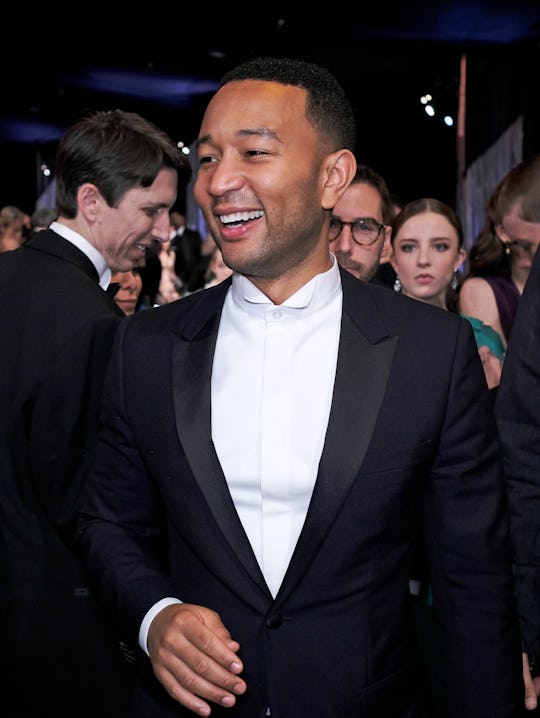 Dimitrios Kambouris/Getty Images Entertainment/Getty Images
Listen To The New 'Beauty & The Beast' Cover
The live action adaptation of Disney's Beauty and the Beast tells a tale as old as time, though the familiar story has seen some superficial updates. The recently-released final trailer gives a much fuller look at the upcoming film, treating audiences to an overview of all the magical moments set to unfold in the film. There are glimpses of every character from the 1991 animated film, re-envisioned by new actors and a hearty helping of CGI. Just as the look of the film was changed as it moved from animation to live action, the film's most iconic song received its own update as well – and you'll definitely want to hear it, which may have you wondering where to listen to Ariana Grande and John Legend's Beauty and the Beast cover.
Grande and Legend lend their vocals to "Beauty and the Beast," the song originally sung by Angela Lansbury as Mrs. Potts when Belle and the Beast take their famous spin around the ballroom. It was then made hugely popular by Celine Dion and Peabo Bryson, who covered it for the 1991 film soundtrack. Grande and Legend have a new take on an old classic that sounds lovely, but unfortunately the only way to hear it is to listen to the trailer for the film.
"Beauty and the Beast" isn't currently available for purchasing or streaming, which might be disappointing if you loved the song and were hoping to be able to jam to it whenever you wanted. Instead all you can do it head on over to YouTube and let the trailer play out again and again, hitting that repeat button every time it comes to an end. And you may be doing that for several weeks, because there's kind of a long wait until the song is released.
The film comes out on March 17, but luckily the soundtrack will be made available on March 10. And while the full track list is still a mystery, the soundtrack promises to be as exciting as Grande and Legend's duet. That's thanks in part to a brand new song called "How Does A Moment Last Forever" that will be performed by Celine Dion as a nice nod to her history with Beauty and the Beast.
Unless Grande and Legend's version of "Beauty and the Beast" is unexpectedly released much earlier to capitalize on the hype for the film, then March 10 is the soonest you can expect to have the song at your disposal. But after that you can listen to your heart's content.