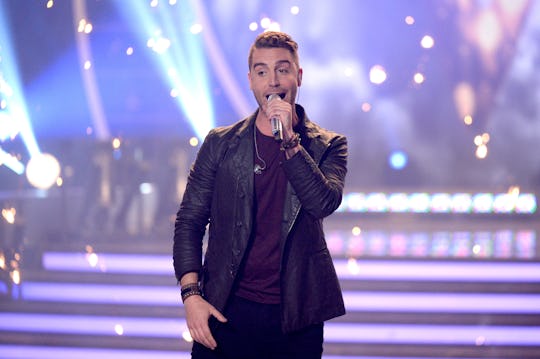 Kevork Djansezian/Getty Images Entertainment/Getty Images
Where To Listen To "Get You Home" By Nick Fradiani, Because The 'American Idol' Winner's Song Is His Next Hit
There are only a few weeks left of American Idol's final season before the show becomes a thing of the past. Over the years, Idol has produced huge stars, and this season we've seen some of those stars return to the same stage that made them famous. On Thursday night, recent American Idol winner Nick Fradiani returns to his old stomping grounds to perform his new single "Get You Home." After his performance, you might be wondering how to listen to Nick Fradiani's "Get You Home," and the good news is it couldn't be easier.
In the spring of 2015, Fradiani was named the winner of American Idol. He — clearly — had a very successful run on the show, ending his time on the show with the single "Beautiful Life," which later became the theme song of FIFA Women's World Cup. Throughout the show he performed songs like "Drops of Jupiter," "Don't Wake Me Up," and "Bright Lights." On Thursday, he debuts his new single "Get You Home" which any fan of Fradiani is going to want to listen to again and again (OK, and maybe one more again).
So how can you listen to the new single by the former Idol star? You can listen to "Get You Home" on Spotify now. Cue it up, click one-repeat, do whatever you need to do to nonstop listen to the song.
If you want to support the song by purchasing it, you can also buy "Get You Home" on iTunes. Fans have already rated the song five stars on iTunes customer ratings. Finally, should you find yourself on Google Play and wanting to listen to "Get You Home," look no further. You can listen to the single on there, as well.
At the Grammys, Ralphie Aversa spoke to Fradiani asking about the new song, where Fradiani described "Get You Home" as "the most up-tempo, funkiest song on the whole album." He says he co-wrote it with a great team of writers and likens it to Justin Timberake and Ed Sheeran. The song also features a sample of Young MC's "Bust a Move."