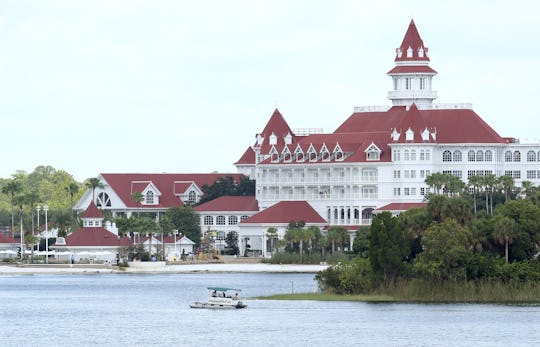 GREGG NEWTON/AFP/Getty Images
Where To Read Lane Graves' Obituary & Why It's So Powerful
Nearly two weeks ago a young, 2-year-old boy, Lane Graves, died at Walt Disney World. Graves was wading in the lagoon at the Grand Floridian Resort when an alligator grabbed the young boy and dragged him out below the surface of the water. This image — let alone the national news coverage that spawned from it was heartbreaking and started a dialogue between people everywhere. If you're wondering where to read Lane Graves' obituary, it is on the internet and it is so powerful for one heartbreaking reason.
The obituary is so powerful because of its length. As it is posted on Tributes.com (where you can read the obituary directly), the obituary reads:
Lane was born on September 3, 2013. He passed away on Tuesday June 14, 2016. Lane was a resident of Omaha, Nebraska.
It is so heartbreaking to imagine that one little boy's life can be summed up in just three sentences. A life that filled his parent's and sister's life with such joy. A life of milestones — like saying his first words or walking for the first time. A life which brought the family to Disney World on vacation. All of the trials and tribulations that go into raising a child and all of the happiness it brings because of it — can be summed up in just three sentences.
Lane's obituary is also so powerful because it does not focus on what occurred that balmy June night. It doesn't talk about his love of Disney, where he died or what he was doing. Lane's obituary rightly focuses on his life rather than meddling on the "what-could-have-beens." And while his life was so short, the obituary doesn't dwell. It is straight and to the point.
In honor of their son, Lane's parents — Matt and Melissa Graves — have set up a foundation in his honor. It is a foundation that will carry out a lasting legacy in honor of the little boy's life. The Graves' family has set up the Lane Graves Foundation as part of the Omaha Community Foundation. According to the charity's website, the donations made towards the Lane Thomas Foundation will be used to make "direct donations to various charitable organizations." And according to the Graves' family, these donations will help create a lasting legacy for their son.
In order to keep Lane's memory alive — far beyond the obituary — the Lane Graves foundation allows his parents and well wishers to do just that. Making an even more powerful statement. Graves' life was so short — but there is no need to dwell on that. With the Lane Graves Foundation set in place, Graves' memory will be kept alive forever.