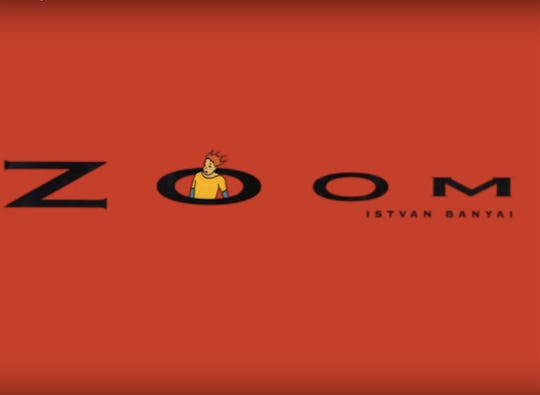 Where To Read 'Zoom,' The Children's Book Sarah Koenig Mentioned In 'Serial' Season 2, Episode 1
The addictive investigative true-crime podcast Serial isn't exactly family-friendly, but thanks to the first episode of Season 2, you can share a piece of the podcast with your kids. In the first installment of Season 2, released Thursday morning, Sarah Koenig uses a children's book to help tell the story. So where do you read Zoom, the kids' book she referenced at length?
Zoom by Istvan Banyai, $7.99, Amazon
Season 2 of Serial focuses on Bowe Bergdahl, the U.S. soldier who left his post, got captured by the Taliban, and was held as a POW for five years. Ultimately released in a prisoner exchange, Bergdahl still faces public scrutiny, and the Army has charged him with desertion and endangering fellow soldiers. The complexity of his story requires a commitment to comprehensive storytelling: a point Koenig illustrates using a children's book she shared with her kids, Zoom. Authored by Istvan Banyai, Zoom is just pictures, no words. As you turn the pages, you see that each image is a part of a larger image; it encourages kids to shift their perception and understand the importance of evolving context. In the first episode, "DUSTWUN," Koenig says that the experience of reading Zoom is similar to that of creating season 2 of Serial:
That's what the story of Bowe Bergdahl is like. This one idiosyncratic guy makes a radical decision at the age of 23 to walk away into Afghanistan. And the consequences of that decision, they spin out wider and wider, and at every turn you're surprised. The picture changes. To get the full picture, you need to go very, very small: into one person's life. And also very, very big: into the war in Afghanistan.
It's a powerful metaphor, and probably better publicity for Zoom than the publisher, Viking, ever anticipated. If you'd like to purchase a copy of Zoom, the book is available to order through Amazon and Barnes & Noble. And if you or your kids are as into it as Koenig and her kids, you can also purchase the 1998 sequel Re-Zoom (get it, "resume"?)
You can also "watch" Zoom in action here:
Zoom by Istvan Banyai, $7.99, Amazon
Image: Tim Empringham/Youtube