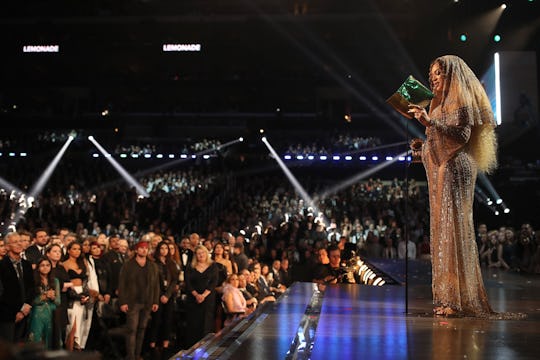 Christopher Polk/Getty Images Entertainment/Getty Images
Where To See Beyonce In 2017
If the announcement that Beyoncé is having twins didn't excite you, then perhaps her performance at this year's Grammys did the trick. Her rendition of "Love Drought" and "Sandcastles" was impeccable, despite naysayers being concerned that her pregnancy would inhibit her abilities. She delivered a gorgeous performance, and it left many wanting more, unsurprisingly. So, where can you see Beyoncé in 2017? Unfortunately, you may have to wait.
As of yet, Beyoncé's only announced performances for the year are at Coachella, where she will be headlining the concert on April 15 and 22 in California. Passes to the famous concert event are officially sold out, according to the website, but that doesn't mean there aren't other ways of getting a ticket. Although, if the prices on StubHub are to be believed, going to the venue won't necessarily be cheap. But even if you can't make the trip out to Indio, California, these videos will help get you trough these dark times, until the world is once again blessed with a new Beyoncé album, and hopefully, a new tour as well. As Beyoncé is currently expecting twins, it's understandable that she would take a break from work in order to settle in with the kids at home. So, to respect the Queen's privacy, please feel free to enjoy these incredible performances to tide you over.
Of course, her most recent performance at the Grammys is a must-see, even if you've already watched it, say, 28 times (hey, no shame!). Her beautiful pregnancy bump is in full view here, and her vocals are, as usual, on point. But it's the visuals in this performance are what really set it apart, and make for a historical production.
And speaking of historical, who could forget Queen Bey's Super Bowl halftime performance last year, when she gave a live debut of her new single, "Formation," and set the world on fire with her girl power.
One of her most iconically feminist songs, "***Flawless," gets a remix in this performance, with Nicki Minaj making a guest appearance during her "On the Run" world tour. This will definitely help you recognize your inner goddess, and help take away the pain of not seeing the Queen live in concert this year.
Proving herself to be the ultimate Queen of melodies, this performance shows Bey taking the stage with husband Jay Z, and mashing up "Clique," "Diva," and yes, her famous, "Baby Boy." This video will definitely give you all the nostalgia feels, and hopefully help you forget that Beyoncé has no official tour dates in 2017.
Obviously, the pain of a possible Beyoncé hiatus is very real, but don't lose hope. As she has proven in the past, Bey is the master of surprise announcements, especially when it comes to new music. So, who knows? Maybe we will be blessed with a new tour this year.