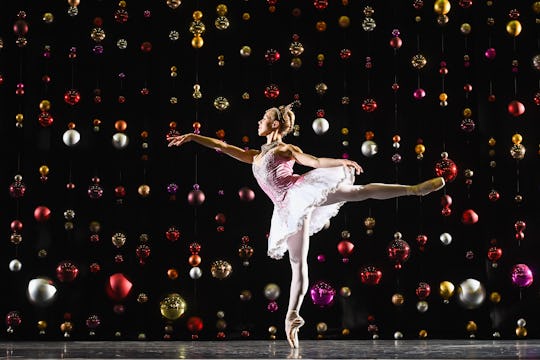 Jeff J Mitchell/Getty Images News/Getty Images
Here's Where You Can See 'The Nutcracker' In Chicago This Year
In the great, windy city of Chicago, there are endless attractions and artist-filled glories to enjoy. And perhaps one of the greatest Christmas time joys is catching a rendition of The Nutcracker. Although many look to the big apple for the best theatre, ballet, and musicals, one of the wonderful things about Chicago is how strong the performance talent is there without quite as much traffic, bustle, and hype. If you're yearning to take the family to see the Sugar Plum Fairy this year, well here's where you find out just where to see The Nutcracker in Chicago this season.
Whether you are planning an outing with your closest group of friends, your significant other, or looking for an abbreviated, toddler-friendly rendition of The Nutcracker for the whole family, you're not going to regret watching this classic. Looking forward to The Nutcracker each year is arguably one of the best holiday traditions there are for families. Not only is it whimsical and captivating, but the pure talent that accompanies the choreography and orchestrated musical beauty throughout are truly an experience worth remembering.
Whether you're hoping for a classic staging of Tchaikovsky's classic Russian-style The Nutcracker, or a modern no-dance version, there are plenty of talented and well-acclaimed showings to choose from in the Chicago area. So get out your nutcracker at home, prepare the kids for a unforgettable experience, and get your tickets for an amazing performance of The Nutcracker for you and your crew. You'll be dreaming of sugar plum fairies for the rest of the year, and that's a good year's end if you ask me.