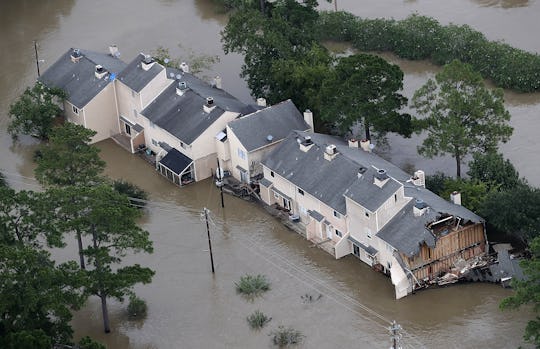 Win McNamee/Getty Images News/Getty Images
Here's Where Hurricane Irma Could Hit
Predictions that the 2017 hurricane season would be more active than average are proving to be well-founded. Hurricane Harvey, the massive weather system that dropped some four feet of rain over southeast Texas, is finally on the wane after more than a week of disaster-level storms. But weather experts warn that another storm, Hurricane Irma, is gathering steam over parts of the Caribbean. Where will Hurricane Irma hit? It's too early to say with certainty, but the Gulf states could be in for more severe weather.
Though Irma is still more than 3,000 miles away from the south coast of Florida, the storm is already giving weather experts cause for concern. Spotted as a tropical storm almost 600 miles west of the Cabo Verde Islands on Wednesday, Irma quickly gained the wind speed to be considered a Category 2 hurricane (100 miles per hour) by mid-morning Thursday, according to the Orlando Sun Sentinel. So far, the storm is only moving at about 10 miles per hour, according to that report, but Irma's slow speed and warm air are leading weather experts to predict that the hurricane will quickly gain strength.
"Irma is forecast to become a major hurricane by tonight and is expected to be an extremely dangerous hurricane for the next several days," forecaster Eric Blake wrote in the National Hurricane Center advisory issued Thursday morning.
But that same report stopped short of predicting exactly where the hurricane might make landfall, or how Irma's activity could impact weather in the Caribbean and the southeastern U.S. The center issued "no coastal watches or warnings" in its advisory and didn't name any potential land hazards as of Thursday morning.
That level of uncertainty is typical for storms at this point in development, according to a USA Today report. Citing a statement from AccuWeather, USA Today described a range of possibilities for Irma's path toward the U.S. According to that assessment, Irma could make landfall anywhere from the Leeward Islands in the northeastern Caribbean to Bermuda or the Carolinas — or literally anywhere in between.
USA Today reported that it could take as long as a week for Hurricane Irma to travel across the Atlantic. But people in the southeastern U.S. will not have much relief in the interim even as Hurricane Harvey settles down. The NHC advisory warned of another dangerous weather pattern much closer to the Gulf Coast that could bring more rain to Texas and Louisiana over the next several days.
August through October are considered the peak months in the annual hurricane season. According to Weather.com, the 2017 hurricane season doesn't end until Nov. 30.