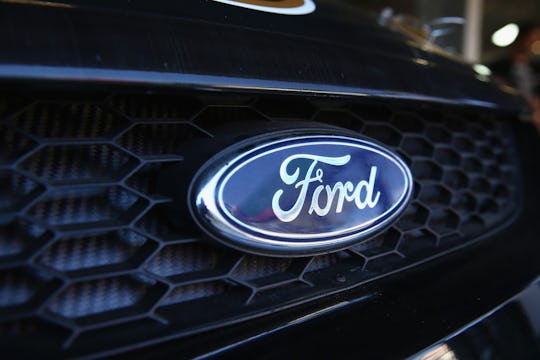 Robert Cianflone/Getty Images Sport/Getty Images
These Cars Are Affected By A Huge Ford Recall
On Wednesday, car manufacturer Ford Motor Company announced that it was issuing two major safety recalls, affecting as many as 441,000 cars sold in North America. The first Ford safety recall is for an "under-hood fire risk" in certain models, affecting 230,000 cars. The second safety recall is actually an expansion on a previous recall involving faulty side door latches. Which cars are affected by the Ford recalls? As it turns out, a number of popular Ford models are affected by the two recalls, but only certain model years. Romper reached out to Ford for additional comment and has not yet received a response.
As noted in its recall statement, Ford is aware of 29 incidents involving under-hood fires, but no injuries have been reported. The under-hood fire issues affects certain model years of cars with 1.6-liter GTDI engines. According to the recall statement, the specific under-hood fire issue affects 208,584 cars in the United States. The recall issue is related to insufficient coolant levels, and Ford has said it will mail customers "instructions from the owner's manual on how to check and refill coolant." A service kit is not yet available for this recall issue (which includes installing coolant level sensor hardware and software update) but will be free of charge to Ford customers as soon as it is.
The faulty door latch recall issue from Ford affects 191,432 cars sold in the United States, and expands upon six previous side-door latch recalls from Ford since 2014, affecting over 4 million vehicles on the road. According to its recall statement, Ford is not aware of any injuries or accidents associated with this specific safety recall.
Here's the rundown on the cars affected by Ford's recall. Owners can also head to Ford's website to check if your car is affected by the recall.