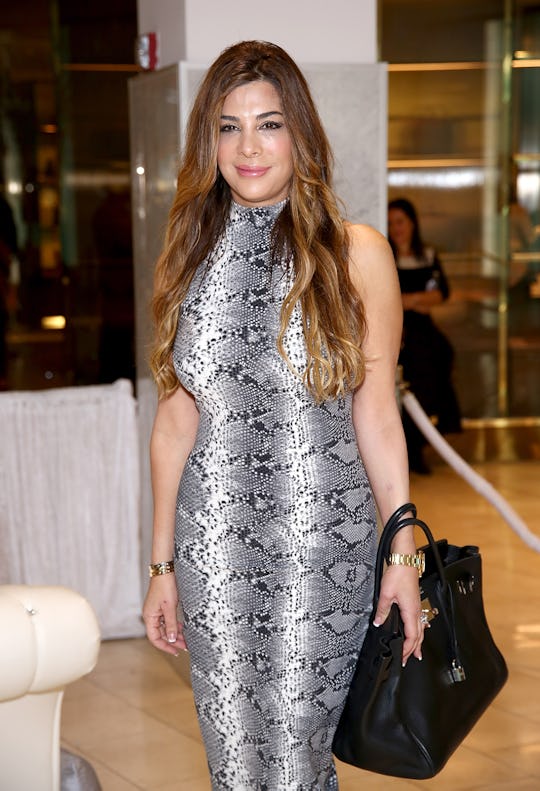 Paul Zimmerman/Getty Images Entertainment/Getty Images
Who Are Siggy Flicker's Children On 'Real Housewives'? Her Family Is Close
Motherhood is often an important component of The Real Housewives considering most (but not all) of the women have children. Those joys and struggles are documented just like any other aspect of the ladies' lives. Sometimes their kids even end up taking a prominent place within the cast, much like Vicki's daughter Briana on RHOC. These kids play a big part in the lives of the women featured on the show and have a big impact on who these women are, so it's worthwhile to get to know them a little better. For example, who are Siggy Flicker's children?
There are altogether four kids in Siggy's household, two of her own and two of her husband's. Siggy and ex-husband Mark Flicker have a daughter and son, Sophie and Joshua, and her current husband Michael also has a daughter and son of his own, Olivia and Tyler, from a previous marriage. Siggy has partially built her career on her mature, amicable divorce (which featured "no lawyers, no bitter arguments and no traumatized children") and, according to Siggy, they have a happy blended family. They're still close to her ex Mark, too, who was best man at their wedding and visits regularly with his fiancée and son.
Siggy's kids are still young and living at home and viewers have seen how close – but loving – a watch she keeps on them. In her own words, Siggy is "obsessed" with her family, writing in a blog post for Bravo that, "Joshua and Sophie are my WORLD. No matter what's going on in my life, my kids will always trump everything else. I love them so much." Right now they come across like typical teens, fascinated by their phones and a little embarrassed by their mother's big personality – pretty much the usual for kids their age.
"Michael and I both refuse to raise spoiled, entitled children," she wrote. "We've worked so hard for everything we have and we want them to know how important it is that they always do the same." She wants her kids to learn to be hard-working and respectful, as well as "have their priorities in the right order."
Siggy considers her family her greatest achievement and that really comes across on the show, although her kids might hope that she dials back the intensity of her love a little bit. Kidding aside, it's great to see how dedicated Siggy is to her family; it's something they're sure to appreciate, especially as they get older.