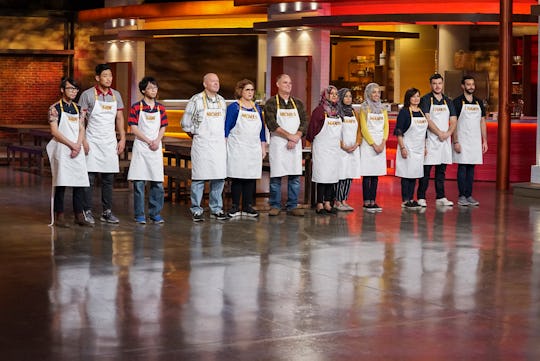 Eric McCandless/ABC
These Eight Families Are Dishing Out Their Unique Flavors On 'Family Food Fight'
It's always nice to find a TV show you can watch with your kids, and I have a feeling ABC's new cooking show is going to become a new family favorite. Hosted by Ayesha Curry, Family Food Fight is a culinary competition in which eight families will square off using their unique skills and recipes. If you're hoping to find out a little bit more about the competitors, you're probably wondering, who are the families on Family Food Fight?
The new show premieres on Jun. 20, and the first episode will introduce viewers to four families — the White Family, the Graves Family, the Lenzi Family and the Lee Family. In a press release, ABC revealed that this episode will feature "a series of cooking challenges, including a six-course family feast and a breakfast-for-dinner spread." After each family presents their dishes to the celebrity judging panel, one family will be eliminated, and the remaining three will continue on.
In the second episode, which airs Thursday, Jun. 27, viewers will get to meet four new families — the Livanos Family, the Maniya Family, the Min Family and the Nichols Family — as they are tasked with a variety of culinary challenges, including creating a six-course family feast and putting their own spin on a classic American meal — a hamburger with fries and a milkshake. There will be an elimination every week, and at the end of the season, one family will take home the $100,000 prize and earn the title of America's No. 1 Food Family.
Here are the families you'll meet this season: