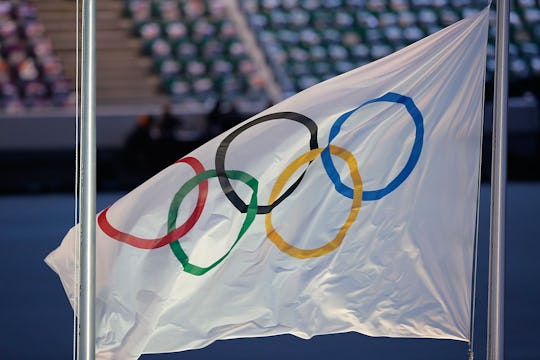 Joe Scarnici/Getty Images Sport/Getty Images
Who Are The Independent Olympic Athletes? They've Come So Far
The vast majority of Olympic athletes compete with a country affiliation, but not all of them do. There are several athletes competing on their own in Rio this year who will garner some attention throughout the two week competition. So who are the independent Olympic athletes, and what are their stories?
For starters, it's important to know what a independent Olympic athlete is. Mainly, according to the official Olympic website, independent Olympic athletes do not represent a nation, for one of several reasons: their nation is banned, the nation is not internationally recognized, or the athletes themselves are stateless.
Here are this year's Independent Olympic Athletes:
Fehaid Aldeehani, Shooting
Faye Sultan, Swimming
Khaled Al-Mudhaf, Shooting
Abdullah Al-Rashidi, Shooting
Abbas Qali, Swimming
Saud Habib, Shooting
Abdulaziz Al-Shatti, Fencing
Abdulrahman Al Faihan, Shooting
Ahmad Alafasi, Shooting
During the Opening Ceremony, the flags of their origin countries were not waved – but the flag of the Olympics themselves. "The Olympic anthem will be played in their honor and the Olympic flag will lead them into the Olympic Stadium. This will be a symbol of hope for all the refugees in our world, and will make the world better aware of the magnitude of this crisis," Thomas Bach, president of the International Olympic Committee (IOC), explained. Should any of these athletes win a medal, they will carry the Olympic flag as well.
The independent athletes are not to be confused with the refugee athletes. According to the Olympics website, there are 10 refugee athletes participating without a country. By competing in the games, they're attempting to raise awareness of the refugee crisis as well as serve as hope to other refugees around the world. This is the first Olympics with a Refugee Olympic Team (ROT).
Thankfully, the ROT will have an entourage to help them as all the other teams do. "These refugees have no home, no team, no flag, no national anthem," Bach, said about these athletes. "We will offer them a home in the Olympic Village together with all the athletes of the word."
And isn't that what the Olympics is all about? Bringing together people form various countries and backgrounds.