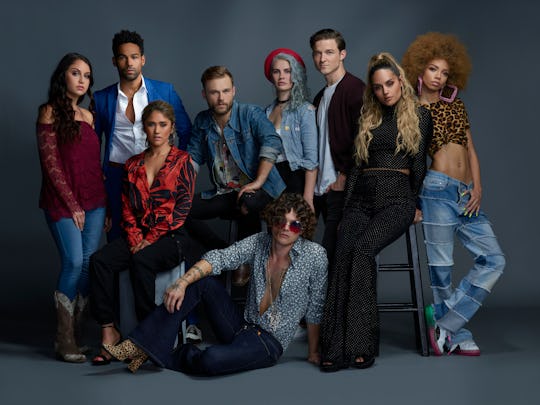 Netflix
Get Acquainted With The Stars Of Netflix's New Musical Reality Show 'Westside'
If you've opened up your Netflix account today (guilty as charged) you may have seen a group of very attractive young people posing in an alley with a blue tint that screams Riverdale. But in fact, this is promotional image for a new reality series, Westside, about struggling musicians in Los Angeles. So who are the stars of Westside on Netflix? That's what I'm here to tell you about.
The nine artists in question have come to the City of Angels to catch their big break. Most of us have had dreams of stardom at one point or another, but these are some real up-and-comers with talent in spades. The group has to work together, despite many dueling personalities and musical styles, in order to put together a professional-level showcase that will premiere at a nightclub.
Putting it all on the line isn't easy. Coming from various walks of life, all nine cast members have been working at making it in the music business for years prior to the show. As the trailer shows, things are going to get rough as they work together to make their dreams a reality. But hopefully, it will all be worth it in the end.