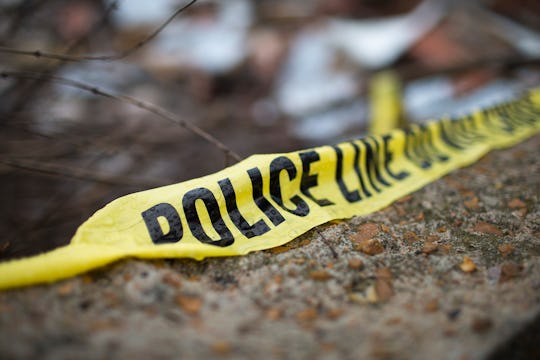 Scott Olson/Getty Images News/Getty Images
Who Are The Victims In The Townville Elementary School Shooting? Info Is Scarce
On Wednesday, a county official in Townville, South Carolina, told the press that there are at least three victims in the Townville Elementary School shooting that occurred around 1 p.m. Eastern Time Wednesday afternoon; two of the victims have been identified as children and the third victim is a female teacher. One child has been airlifted to nearby Greenville Trauma Center while the other child and teacher were taken by ambulance to AnMed Health Medical Center in Anderson. No other information regarding the victims has yet been released by officials, including names, ages, or medical conditions, however WJTX 4 reported via Twitter that the coroner has said the students' injuries appear to be non-life threatening.
According to a press release from the Oconee County Sheriff's Office, the shooting was reported to police at 1:44 p.m. Eastern Time and officers arrived on the scene before 2 p.m. Many students were picked up by their parents or guardians at the scene, while remaining students were evacuated from the scene bussed to Oakdale Baptist Church. Police are asking all family members to go to the church to pick up their children and not the school.
Townville Elementary School is one of six schools in the Anderson Country School District and one of four elementary schools within the district, with 286 elementary students enrolled in grades pre-k through 6.
Additionally, the Anderson County Coroner's Office is currently investigating a death that occurred on Osborne Road, approximately three miles from the school; officials believe the death is related to Wednesday's shooting, as reported by WYFF News 4. According to People, the Anderson County Sheriff's Office has confirmed that the Osborne Road death was a male and a relative of the suspect. A teenage suspect in the Townville school shooting is alive and in custody, according to local police, who has been identified as the lone shooter in the incident; the age and gender of the suspect have not been released.
According to Everytown for Gun Safety Support Fund, a non-profit gun violence watchdog group, they have recorded 34 school shootings in 2016 alone, occurring in primary and secondary schools and at colleges and universities. Wednesday's shooting at Townville Elementary School invokes some of the same characteristics of the Sandy Hook Elementary School shooting that took place in 2012 in Newtown, Connecticut; since that horrible massacre, Everytown has documented 196 shootings on school campuses.
As the nation waits for more information on the victims of the Townville Elementary School shooting, one thing is clear: Gun violence in our schools is a sad and sobering reality for every child in America, no matter where they live.
This story is breaking, more to come...