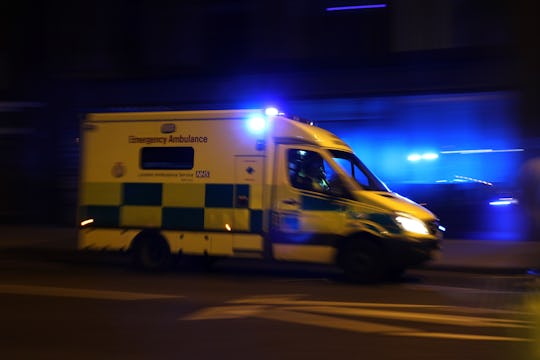 Dan Kitwood/Getty Images News/Getty Images
The Victims Of The London Bridge Attacks
London authorities responded to reports of multiple "serious" incidents on the London Bridge and at nearby Borough Market in the heart of England on Saturday evening. A white van reportedly plowed into a large group of pedestrians on the bridge while one or more attackers reportedly stabbed people after the collision and in the popular tourist market. Prime Minister Theresa May and local police confirmed that these incidents are being treated as terrorist attacks. As police have confirmed that more than one person has died as a result of the incidents and dozens more have been injured, many are left wondering who the victims of the London Bridge attacks are.
UPDATE: The London Bridge attack has since been declared a terrorist incident, according to the Associated Press. London Metropolitan Police Commissioner Cressida Dick on Sunday confirmed that the death toll in the London Bridge attack had been raised to seven, not including three of the attackers, with at least 48 others injured. Dick added that the remaining injured had been transported "to five hospitals across London." Some were in critical condition. The three attackers "were fatally shot by officers within eight minutes of the first emergency call," according to The Washington Post. An additional 12 people have also been arrested in connection with the attack.
The nearby Vauxhall stabbing was later declared not to be part of the London Bridge attack, but a separate incident.
EARLIER: The Sun reported that as many as seven people are feared dead and at least 20 more were wounded in Saturday's incidents after a "gang of five terrorists wearing stab-proof vests" drove into pedestrians while driving at about 50 miles per hour before attacking others with hunting knives. Witnesses reported that men "randomly started stabbing people" along with 12-inch long knives, according to Metro.
While authorities have not yet identified the victims or specified how many were caught in the middle of these attacks, The Daily Mail reported that one of the victims was killed at London Bridge while another is reportedly believed to be a police officer.
As with most horrific attacks like Saturday's, authorities do not name victims immediately as they want avoid spreading false information and make sure their loved ones know first. As of late Saturday evening, London's metropolitan police had released very frequent updates about the attack, but few details about the reports of fatalities circulating in the media — and that is to be expected.
"We will release facts when we can," local police tweeted. "Our info must be accurate."
Of course, the country is on edge and wants details as soon as possible — especially since the attacks on Saturday come less than two weeks after a suicide bomber killed 22 people and injured dozens more at an Ariana Grande concert at Manchester Arena, and two months after "a knife-wielding assailant" drove an SUV into a crowd on the sidewalk along Westminster Bridge in London, killing at least four people and injuring about 40 others, according to The New York Times.
As more information continues to emerge in the coming hours and days ahead, authorities want both Londoners and visitors to remain calm and vigilant until this troubling situation has completely unfolded — including those who lost their lives as a result of what London Mayor Sadiq Khan called "such barbaric acts."