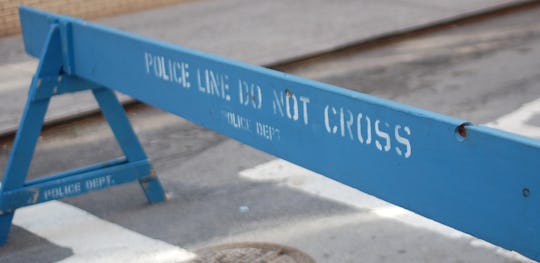 Roshan Vyas/Flickr
Who Are The Victims Of The Planned Parenthood Shooting? Details Are Slowly Emerging, & They're Heartbreaking
UPDATE: Late Friday authorities identified 59-year-old Robert Lewis Dear as the suspected gunman who fired into a Planned Parenthood in Colorado Springs earlier in the day. Dear is reportedly from North Carolina.
On Friday, a gunman opened fire inside a Colorado Springs Planned Parenthood. A number of people were trapped inside the clinic, unable to escape while the suspect and local police officers exchanged gunfire. Nine people were transported to local area hospitals, including four police officers. The suspect has since been apprehended, but has yet to be officially and publicly identified. While details are still slow to trickle in — police have dubbed the Planned Parenthood where the shooting took place an active crime scene — law enforcement sources have confirmed that two were killed: one police officer and one civilian.
No further details have been revealed at this time, but Colorado Springs Mauor Suthers did make a statement regarding the shooting and the threat level for the city and the surrounding area. Said Mayor John Suthers Friday:
The perpetrator is in custody. The situation has been resolved.
This loss of life is another tragic addition to an already staggering history of anti-choice violence against Planned Parenthood clinics around the country. The organization, committed to the health and wellness of women and their reproductive and sexual rights, has been the victim of numerous bombings, shootings, and chemical weapon attacks.
A statement from the University of Colorado Colorado Springs Chancellor Pam Shockley Zalabak identified the police officer as 44-year-old Garrett Swasey. In a statement posted on the UCCS, Zalabak said:
It is with great sadness that I share that the tragic events today at the offices of Planned Parenthood in Colorado Springs have touched the campus of the University of Colorado Colorado Springs.
A UCCS police officer, Garrett Swasey, 44, responded in support of Colorado Springs Police to the active shooter situation at about 11:50 a.m. Friday. He was killed in the line of duty. UCCS officers are sworn, state-certified police officers. Officer Swasey was on duty at the campus and responded in support of Colorado Springs Police.
Officer Swasey was a six-year veteran of the UCCS Police Department. UCCS is working with Officer Swasey's family and continues to support the Colorado Springs Police Department at the shooting scene. All questions about the investigation of Planned Parenthood shootings should be directed to the Colorado Springs Police Department.
No further information has been released about the two civilian victims at this time.
This story is developing ...
Image: Roshan Vyas/Flickr