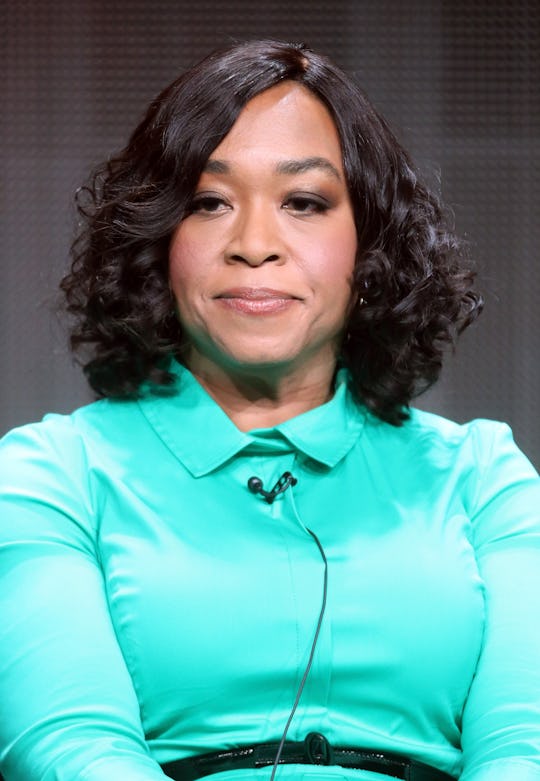 Who Did Shonda Rhimes Kill Off Because She Disliked The Actor? It's A Mystery Worthy Of Shondaland
Shondaland is a very dangerous place. As all fans of the producer and writer know, it's not a 100 percent guarantee that you'll survive an entire one of her series. (Heck, it's not even a 100 percent guarantee that you'll survive the entire first episode of the first season of one of her series — sorry How To Get Away With Murder's Sam.) So when news comes out that Shonda Rhimes killed off a character because she wasn't a fan of the actor who played that character, it's the blindest of blind items.
Because the list of characters who have died on Rhimes series is longer than your Thanksgiving grocery list (spoilers ahead!) — on Grey's Anatomy, there's George (T.R. Knight), Lexie (Chyler Leigh), Denny (Jeffrey Dean Morgan), Ghost Denny (Jeffrey Dean Morgan), and, of course, Dr. McDreamy Derek Shepherd (Patrick Dempsey) himself. And that's just the start of it for the long-running ABC series. On Scandal, we'll never get over the deaths of our favorite Gilmore Girl, Britta Kagen (Keiko Agena), among others. And on How To Get Away With Murder, well, the deaths are right there in the title — and it seems, so far, that Annalise's staff and student prodigies have indeed gotten away with the murders of Sam (Tom Verica), Lila (Megan West), and Rebecca (Katie Findlay).
So when Rhimes told Larry Wilmore on The Nightly Show Wednesday that "I'm not naming names" about who she killed off, there are a lot of names that she's not naming. (Watch video of the interview here.)
That, of course, doesn't keep the Internet from trying to speculate who the person might be. Though People.com seems to point a finger at Dempsey — one of the more recent, heart-breaking, and shocking deaths in her shows' histories — Cosmopolitan.com also points to Columbus Short's interview following the death of Scandal's Harrison Wright, which he attributed to his cocaine use.
I had a lot on my plate, and you know, I was using unhealthy ways to kind of self-medicate and deal with a lot of heavy duty stuff in my life ... [Rhimes and producers] just wanted me to get my stuff together.
Then again, Dempsey told EW.com that his character's death:
It just sort of evolved. It's just kind of happened. It really was something that was kind of surprising that unfolded, and it just naturally came to be ... Things happened very quickly, where we were like, 'Oh this is where it's going to go.' It just sort of unfolded in a very organic way.
Hm. Just sort of "happened"?
Though, it's also worth noting that, in the same breath, Dempsey said he "like[d] the way it has all played out." So we can speculate all we want — there's still enough mystery here to fill another Shonda Rhimes series, so good luck uncovering the actual answer.
But what do the heart-broken fans think? Well, it turns out they just want Rhimes to kill off more characters.
Image: Frederick M. Brown/Getty