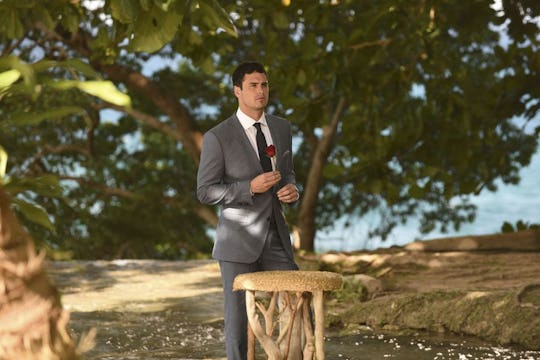 ABC
Who Does Ben Higgins Call On 'The Bachelor' Finale? The Theories Are Compelling
The most highly-anticipated event of reality television has finally arrived, and if you are like me, you have been anxiously counting down the days until The Bachelor finale. After an explosive episode of The Bachelor: Women Tell All, ABC hit us with a super dramatic preview of the season finale in which Ben makes a mysterious phone call during the final moments of the season, when he's supposed to be proposing to either Lauren B. or JoJo. Finally, we got an answer to who Ben calls on The Bachelor finale.
For weeks we've been teased with the phone call promo, which suggested that Ben calls one of the women after changing his mind about his decision, because things on The Bachelor are always as dramatic as can possibly be, obviously. While other Bachelor fans were freaking out over Ben possibly pulling a Jason Mesnick screw up on us, I had another theory.
Throughout this season of The Bachelor we have learned that Ben is a pretty family-oriented guy, so it makes perfect sense that he would call up his mom for advice on how to make this difficult decision. The fact that he had both ladies meet with his mom just moments before he makes his final choice shows that he truly values his momma's opinion.
My money is on the mom, but we'll have to wait and see who is eventually at the opposite end of that phone to know for sure. For now all we can do is wait impatiently, and clearly twitter fans are feeling the anxiety.
Can they address the phone call already?!
I'd love an explanation already.
Amanda?! There is no way she would come back after she introduced him to her kids and was sent home.
UPDATE: We finally found out who Ben mysteriously calls after he sends JoJo home, and it wound up being Lauren B.'s dad! Higgins calls Mr. Bushnell to ask for his daughter's hand in marriage, and my heart is literally melting.