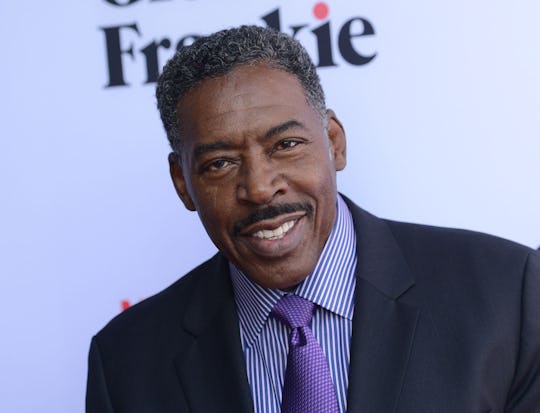 CHRIS DELMAS/AFP/Getty Images
Who Does Ernie Hudson Play In The New 'Ghostbusters'? The Original Star Has A Cameo
Ghostbusters is returning to big screens everywhere this Thursday night. And no, this isn't 1984 — this is 2016, where the film will come to life again with an all female cast. Also returning to the big screen? Actors from the original film — like Bill Murray, Sigourney Weaver and even Ernie Hudson. But what I really want to know is who does Ernie Hudson play in the new Ghostbusters?
In the original film and subsequent sequels, Hudson played Winston Zeddemore — one of the actual ghostbusters. In the new film, Hudson has a minor cameo and won't be returning as Zeddemore so you will still see his familiar face — just not wearing the ghostbusting suit that he made famous. According to Entertainment Weekly Hudson, along with Weaver, Murray, Dan Ackroyd, and Annie Potts appear on screen at different times. So don't expect the returning actors to be exactly how they appeared when the film first came out in theaters. Luckily, it seems like Hudson plays a pretty fun character worth watching.
Hudson's character's name — as listed in the films credits — is Uncle Bill. Whose uncle does he play? According to moviepilot.com, Uncle Bill is the uncle to Leslie Jones' character in the film, Patty Tolan.
Reportedly, Uncle Bill runs a funeral home and lends the new crew a hearse, which turns into the 2016 crew's version of the Ecto-1. This can be briefly seen in the film's trailer on Youtube, where at the 1:16 mark, Jones' character explains that she can "borrow a car from her uncle" and presents the crew with — you guessed it, a hearse (or a Cadillac as the character states in the trailer).
While fans of the original franchise might be delighted to see Hudson's face in the new film, he wasn't always on board with the reboot. In 2014, Hudson gave an interview with The Telegraph where he didn't say the nicest things about the reboot. "... all female would be a bad idea. I don't think fans would want to see that," Hudson said. "Maybe it will come out and be the most amazing thing, but in my opinion I think it would be wrong to do another movie that didn't include the guys. And that didn't include me!"
Well, the new film must be the most amazing thing ever and Hudson must have had a change of heart. Because the new Ghostbusters is here and Hudson is in it. In February, Hudson talked to People about the new cast, saying:
They're extraordinarily funny and there's a great chemistry with them. I think it's going to be very good. The script I knew was good. I knew the special effects would be amazing. But I was really surprised to see how the women kind of gelled together.
If the new film has Hudson's seal of approval, alongside the other original cast of Ghostbusters, I'm in.