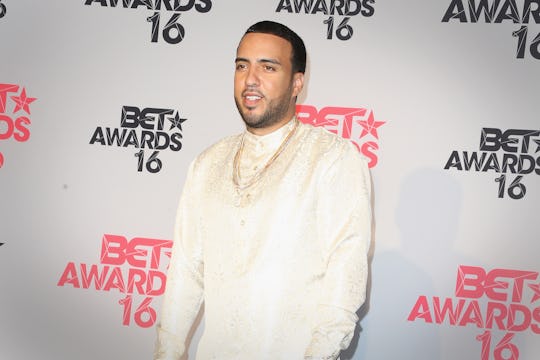 Frederick M. Brown/Getty Images Entertainment/Getty Images
Who Does French Montana Play on 'Empire'? He's Joining Season 3
Empire is set to return on Wednesday, September 21st, and Season 3 is shaping up to be just as star-studded in the guest spot department as its predecessors. Joining the cast for a guest arc this season will be artist and producer French Montana, perhaps most widely known as Scott Disick's friend on Keeping up with the Kardashians and Khloe's ex who appeared on three episodes of Kourtney and Khloe Take The Hamptons back in 2014, when they were dating. But who does French Montana play on Empire? Unfortunately, he's not a big enough deal to play himself yet.
Entertainment Weekly reports that he'll come on in the season premiere to play a character named Vaughn, who is described as a "music mogul" and "a member of Lucious Lyon's inner circle." Of course, they also intimate that he'll wind up playing a love interest for Cookie, and who can blame them, considering how many powerful men get caught in her tractor beam. Montana will be sharing the episode with another high-profile guest star — rapper Birdman, who apparently is a big enough deal to play himself. But that probably means that Birdman's role will be more of a cameo, while French Montana will be a bit more integral to the show's storyline.
Series co-creator Lee Daniels posted a photo on Instagram two months ago while shooting the season premiere of himself, Birdman, French Montana, and series star Terrence Howard, revealing that the episode would be directed by Moroccan producer Sanaa Hamri.
Birdman got in on the action, too, posting these sneak peeks to his Instagram: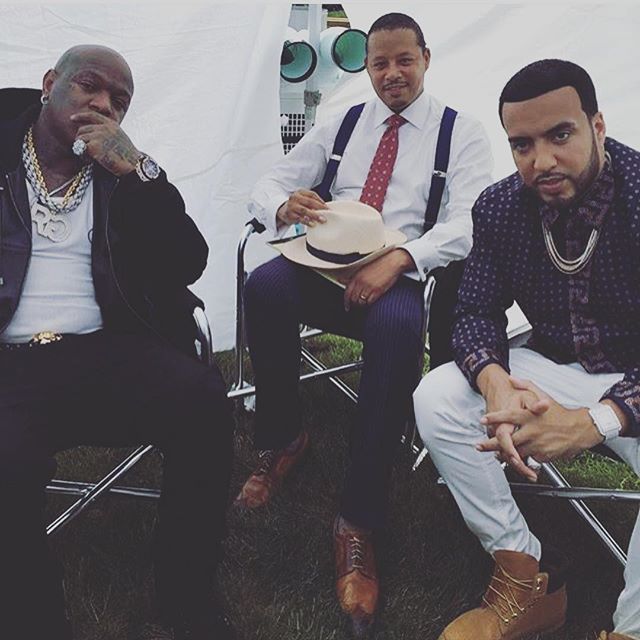 Montana posted this image of himself, Trai Byers, Terrence Howard, and episode director Sanaa Hamri from the set of Lucious Lyon's office:
Montana, who moved to the United States from Morroco when he was 13-years-old, gave Hamri a special shout-out as part of his "Morrocan family."
It seems pretty unlikely, given his role as a friend of Lucious' that Montana will perform on the episode. Plus, how much time for music can there possibly be in the season premiere, given that the Season 2 finale ended with either scorned and PTSD-addled Ronda or a pregnant and newly wifed up Anika possibly going over a balcony as part of a jealousy/revenge plot? Surely, the time it will take to reveal who was killed off (and showrunner Ilene Chaiken assures us that someone definitely died) and the recovery period of grief will overshadow any potential impromptu performances at Leviticus.