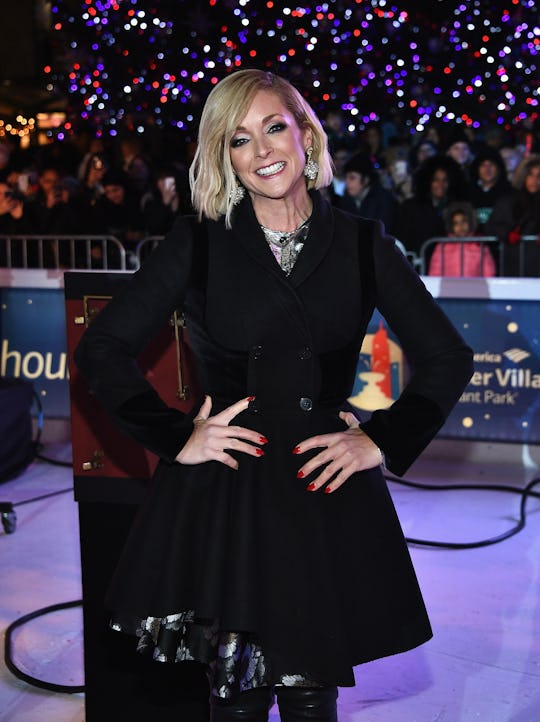 Dimitrios Kambouris/Getty Images Entertainment/Getty Images
You Won't Want To Miss Jane Krakowski's Performance In 'A Christmas Story Live!'
If you're like me, you know Jane Krakowski best from her involvement in popular TV shows such as 30 Rock and Unbreakable Kimmy Schmidt (OK, and the Tropicana commercials). Now, she's starring in FOX's live production of A Christmas Story. So who does Jane Krakowski play in A Christmas Story Live!? The classic Christmas film stars a young boy, Ralphie, during the holiday season in the 1940s where all he wants is a Red Ryder BB Gun. Fellow comedic actress Maya Rudolph plays Ralphie's mom opposite Chris Diamantopoulos as Ralphie's dad, so Krakowski doesn't play a family member. Who will she take on in FOX's retelling then?
In October, Variety announced that Krakowski is playing the role of Miss Shields, Ralphie's teacher. Like all of the adults in his life, she tried to dissuade him from wanting a BB gun for Christmas; she says one of the most iconic lines from the film: "You'll shoot your eye out." Jane Krakowski prepared for her Christmas Story role by revisiting the 1983 film. She told The New York Times, "Miss Shields has been developed in a wonderfully humorous way. One of my favorite parts from the movie was how involved she was with Ralphie's fantasy life, and that is something that television can expand more than on the Broadway stage."
Not only is A Christmas Story Live! based on the original film (which itself is inspired by a collection of short stories), it is an expansion on the 2012 Broadway production of A Christmas Story. Unfortunately, the show ran a pretty short season (from Nov. 7 to Dec. 30 — which encompasses Christmas season, really), but it nonetheless rendered the story into a musical. FOX's live airing features new songs written by the original team, Benj Pasek and Justin Paul, who are also behind Dear Evan Hansen and La La Land.
Krakowski said that in this version, producers catered Miss Shields' character to the actress playing her, aka herself. Not only will Ralphie's teacher say, "You'll shoot your eye out," but Krakowski will sing it. "I have an entire musical number based on that classic line — a big tap number," she told The New York TImes. "I haven't taken tap since I was a teenager, so I've been hitting the rehearsal room hard. And it's been a blast. I'm now convinced it's therapeutic. I think it's helped my brain."
When joking around about her age she commented, "I'm hoping I get bonus points as I'm singing and aerobically tapping for five minutes during A Christmas Story Live! The reason to watch alone is to see if the 49-year-old performer can survive to 'You'll shoot your eye out.'"
Krakowski is no stranger to live productions. She made her Broadway debut in high school when she was in Starlight Express. She received her first Tony nomination for Grand Hotel and won the award in 2003 for her role as Carla in Nine. A Christmas Story Live! pairs Krakowski with stage director and executive producer Scott Ellis; they first worked together for the Broadway revival She Loves Me, and they've reunited for this show.
Miss Shields certainly wasn't the protagonist of A Christmas Story, but she was important to Ralphie. She was both a foil and a fantasy for him, and I'm excited to see how Krakowski takes on the role in A Christmas Story Live!. Judging by the fact that she has her own song, she'll be in the spotlight for at least five minutes — maybe a little more so than the original film. While Miss Shields is not the star, she'll always be remembered for telling Ralphie, "You'll shoot your eye out."
Check out Romper's new video series, Romper's Doula Diaries:
Watch full episodes of Romper's Doula Diaries on Facebook Watch.