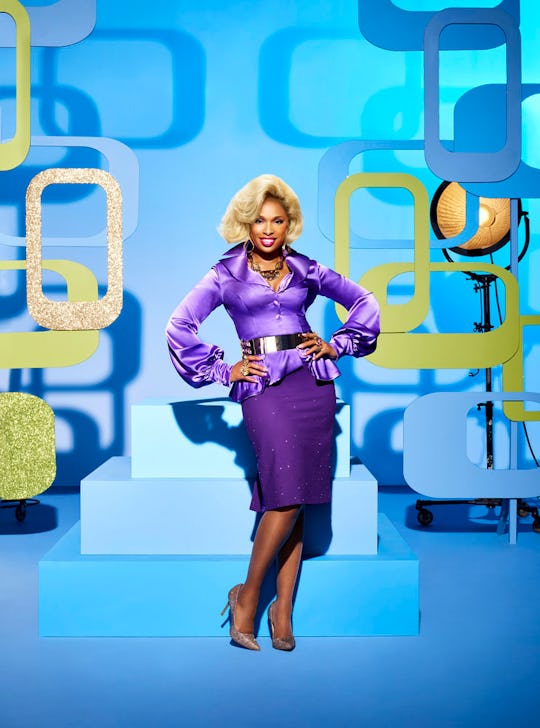 Brian Bowen Smith/NBC
Who Does Jennifer Hudson Play On 'Hairspray Live!'? Her Role Is An Important One
Hairspray Live! is almost here and the musical geek in me can't wait! The cast is phenomenal and includes the likes of Ariana Grande, Kristen Chenoweth, Dove Cameron, Martin Short, and Jennifer Hudson, to name a few. Hudson is well known for her vocal talents. She got her start on American Idol and since then has starred in the movie version of Dreamgirls as Effie White, which earned her an Oscar, and recently came off a run on Broadway as Shug Avery in The Color Purple. So who will Jennifer Hudson play on Hairspray Live!? She'll be playing the role of Motormouth Maybelle, who was previously played by Queen Latifah in the 2007 film version of Hairspray.
Motormouth Maybelle is the mother of Little Inez and Seaweed, the latter of which gets romantically involved with Tracy's friend, Penny. Maybelle also hosts "Negro Day" on The Corny Collins Show, a local teen dance TV show that Tracy desperately wants to be a part of and eventually does join. Motormouth Maybelle is seen as a loving and caring mother and friend who wants to end racial segregation in Baltimore, where the musical takes place. She helps Tracy and her mother, Edna, accept themselves as they are and doesn't care that Seaweed is in an interracial relationship with Penny.
There's no doubt Hudson will knock this role out of the park. Her rendition of "I Know Where I've Been," in the promo video for the live production gave me chills and when she sang during the cast's performance of "You Can't Stop the Beat" for the Macy's Thanksgiving Parade she was phenomenal. Hudson's vocal talents are perfect for this role and she, along with the rest of the cast, will make this a live show you won't want to miss.
From the great songs, the amazing choreography, and the star-studded cast, Hairspray Live! is pretty much destined to be a great show. In fact, it may just be NBC's best live production to date. So set your DVRs and get ready to dance the night away in 1960s Baltimore. Whether you've seen Hairspray a hundred times before now or have never seen it before, this is one you'll want to watch again and again. Trust me on this one.
Hairspray Live! airs on NBC on Dec. 7 at 8 p.m. ET.