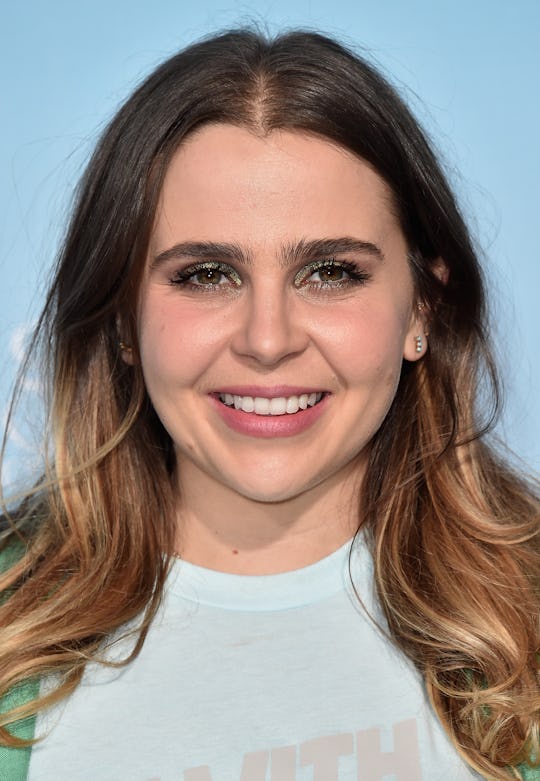 Alberto E. Rodriguez/Getty Images Entertainment/Getty Images
Who Does Mae Whitman Play In The 'Gilmore Girls' Revival? The Possibilities Are Endless
The Netflix Gilmore Girls revival is bringing a lot of beloved cast members back together, but there will be some new faces amongst all the more familiar ones. There will even be something of a reunion-within-a-reunion thanks to one new addition: Lauren Graham will once again be sharing the screen with another of her TV daughters, Parenthood's Mae Whitman. It's reportedly just a cameo role, but it should make fans of both mother-daughter television duos really happy. But who does Mae Whitman play in the Gilmore Girls revival?
Whitman is a longterm Gilmore Girls fangirl herself and she's basically living every fan's dream by getting to waltz onto the Stars Hollow set, no matter how small her role ends up being. At the premiere for the revival, Whitman told TV Line that she was totally freaking out because she was so excited to be there, saying, "I'm trying to act with some composure so I don't get arrested here."
With so much of the revival's plots under wraps to prevent spoilers, it's difficult to determine who one small character could be. Stars Hollow is home to a lot of minor quirky characters, and there's also the whole world outside of that one tiny town; Rory is sure to have picked up a friend or two over the years, and Lorelai's job at the Dragonfly Inn means new guests are always coming and going. Whitman could be playing anyone.
According to TV Line's Michael Ausiello (who also filmed a cameo for the revival), Whitman will have "a really fun (albeit small) moment with Graham that will delight Parenthood fans." That makes it sound like Whitman's role on Gilmore Girls may contain a nod to her time on Parenthood with Graham, something supported by a possible clue spotted in a set photo. In the picture, there's a bicycle with the name "Braverman" on its license plate, the very same name of the main family in NBC's Parenthood.
This could mean something or a whole lot of nothing. There's no way to know if the bike will even be part of the show — perhaps it's just a cute coincidence? — but it is potentially telling. Could Whitman's role be a brief but major crossover? Maybe she's playing her Parenthood character Amber Holt, with the bicycle as the link connecting her to her TV family roots. Or maybe that's just reading into things a little too far.
The fact that Whitman's part is a minor one makes it harder to pin down the possibilities; she could really be anyone from a waitress to brand new townie. The only thing that's certain is that she'll be sharing a scene with Graham, though she's probably not Lorelai's long lost second daughter. If only!