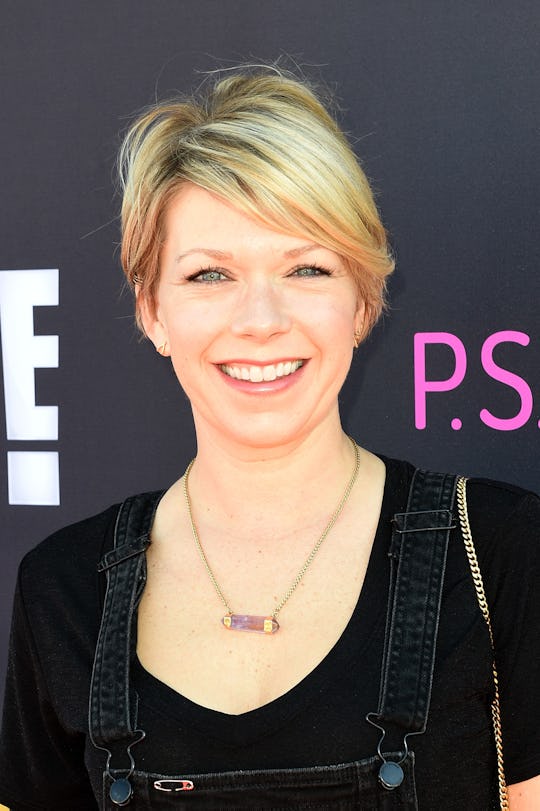 Joshua Blanchard/Getty Images Entertainment/Getty Images
Mary Elizabeth Ellis Has Found A Home At Netflix
Netflix's latest comedy series, Santa Clarita Diet, has an amazing cast. The show is produced by and stars Drew Barrymore as Sheila Hammond. The list of stars also includes Timothy Olyphant as Sheila's husband Joel, Nathan Fillion from Castle fame, and Mary Elizabeth Ellis best known for her role in It's Always Sunny in Philadelphia. So who does Mary Elizabeth Ellis play on Santa Clarita Diet? She plays the role of Lisa, who may end up causing some trouble for the Hammond clan.
According to Deadline, Lisa is Joel and Sheila's next door neighbor. She's "an outgoing party mom who doesn't mind conflict" and says whatever she wants, whether it's appropriate or not. This will be a recurring role for Ellis, but it's unclear how many episodes she will be in for the first season. This is the second time Ellis has worked alongside Olyphant. The actors were seen together on the short-lived FOX comedy series, The Grinder, which Olyphant had a recurring role on. Besides The Grinder and It's Always Sunny, viewers may also recognize Ellis from her appearances on New Girl, Brooklyn Nine-Nine, Happy Endings, and Up All Night. Ellis obviously knows how to bring the funny to any show she works on and there's no doubt that will still be the case on Santa Clarita Diet.
The dark comedy follows the lives of Sheila, Joel, and their daughter Abby (played by Liv Hewson), as they live out their regular day to day lives. Sheila and Joel are real estate agents while their daughter is a teen in high school. The only twist is that Sheila is actually undead and needs to eat human flesh on a daily basis. Otherwise though, they're your typical suburban family.
Sheila and Joel decide that the best way to go about this dilemma is to only kill bad people so that Sheila will have food to eat, so it'll be interesting to see how Lisa plays into it. Since she has a recurring role, I assume they don't kill her, at least not early on. Sheila and Joel will probably have to be careful about not letting their secret slip, though. No doubt Lisa would have a lot to say about their family life if she were to find out the truth and that's probably the last thing Sheila and Joel want to have to worry about.
You can see Ellis, along with the rest of the cast, when Santa Clarita Diet begins streaming on Netflix on Friday, Feb. 3.