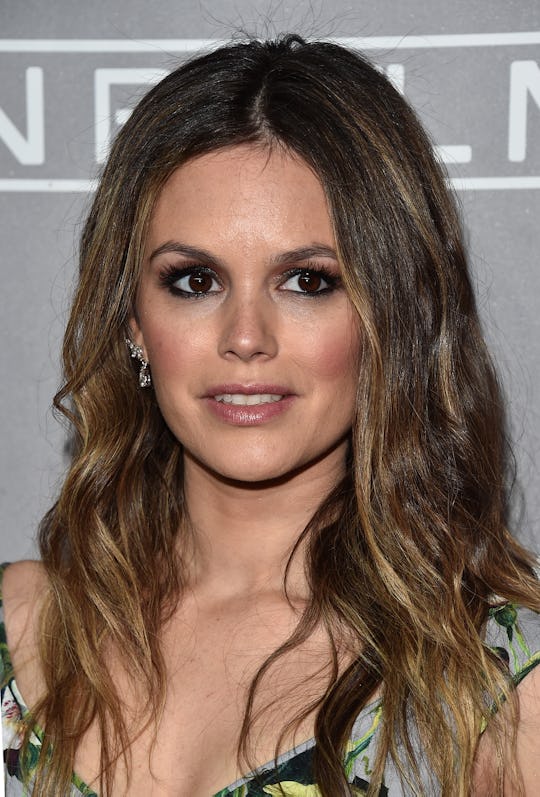 Alberto E. Rodriguez/Getty Images Entertainment/Getty Images
Rachel Bilson Is Heading To 'Nashville'
Nashville is coming back this summer for the second half of its 22-episode fifth season run on CMT, and, after a 10-week hiatus, the show is giving us some new guest stars to drum up excitement. Rachel Bilson, Empire alum Kaitlin Doubleday, and Big Little Lies' Jeff Nordling all join the cast this season in the wake of Connie Britton's departure, hopefully to give the show some energy after killing off its lead character. Fans committed to sticking with a post-Rayna Nashville who are also die-hard The OC fans may be wondering: who does Rachel Bilson play on Nashville? Enter: the villain.
Bilson plays a Silicon Valley marketing guru named Alyssa Greene whom Zach brings in to help a still-struggling Highway 65 Records following the untimely death of its label head. She signs on as their "interim chief strategy officer" and, unsurprisingly, she's pretty horrified with the all-art/no-business strategy the indie label has been employing thus far. Rayna may have nurtured amazing artists who produce deep work, but no label can survive on high-brow creativity alone. Highway 65 is floundering, money-wise, and Alyssa has some unpopular ideas about how to fix that. Namely, she wants its artists to start producing #sponcon. (One guess as to how Scarlett responds to that.)
Alyssa proposes the remaining artists at Highway 65 start writing songs for products, which, of course, all of them turn their noses up at. The only problem is, it's not a suggestion — it's an assignment. And she gets pushback immediately. None of the artists at the label are on board with compromising their artistic integrity for the sake of money-making, especially when Rayna built the whole label to support artists' vision for themselves. No one really takes to Rachel (except for Zach, of course), and it doesn't help that she, like Zach, has no background in country music. In their eyes, she's just another soulless tech industry upstart from the land of streaming platforms which contribute to the death of the music industry.
"I just thought she was such a cool character. She's a very strong woman. She's kind of a badass," Bilson told Entertainment Weekly in an interview. "She's also funny, so there's a lot of different layers to her and [she's] just a character I've never played before."
Bilson also admitted to adding some nerdy humor to the character to make her "more likable," but Nashville is no stranger to fiercely badass career women, so she should feel right at home.
You can catch the premiere of Season 5B when it returns to CMT on Thursday, June 1.