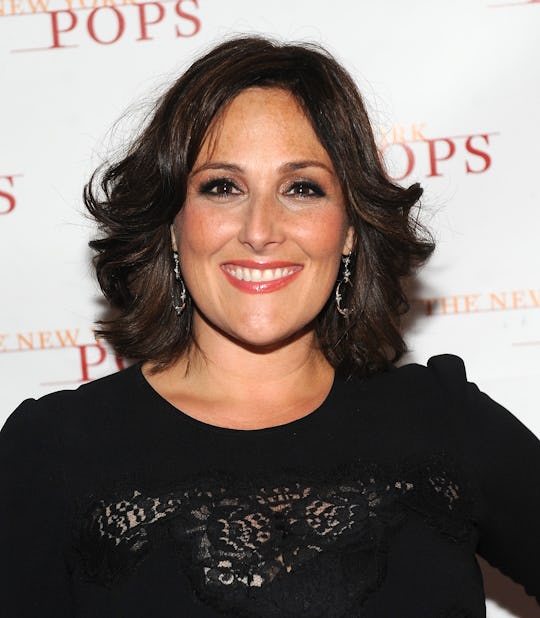 Brad Barket/Getty Images Entertainment/Getty Images
Who Does Ricki Lake Play On 'Hairspray Live!'? She's Making A Comeback
This is far from the first time Hairspray has been redone, be that for the stage or for a movie. The beloved musical is back yet again for NBC's Hairspray Live! event, and it looks like the original Tracy Turnblad is going to be a part of it. So who does Ricki Lake play on NBC's Hairspray Live! She's not going to have a major role in the reprisal of the show, but she's definitely going to be making an appearance, along with the Broadway version's original Tracy, Marissa Jaret Winokur.
Ricki Lake was the first woman to play Tracy Turnblad in the original film back in 1988. She's discussed how important it was for her that she got to play the ingenue, especially since it was so rare to see larger body types in that type of leading role. In an interview with People, Lake told a story about how, when she was little, she wanted to be in Annie and her mother told her "you're not the starving orphan type." Ouch. Well it turns out that she may not be a starving orphan, but Lake's portrayal of Tracy sparked a 30 year long career, and showed young girls all over the world that you don't need to be thin to be a superstar no matter what anyone tells you. Being true to yourself is what's really important.
It was very hush-hush for a while about in exactly what capacity Lake and Winokur would be returning to Hairspray. They certainly weren't going to have any major roll, as the Tracy torch has already been passed on to newcomer Maddie Baillio. But during an interview with Access Hollywood Live, Harvey Fierstein (who plays Tracy's mom Edna Turnblad), revealed that Lake and Winokur would be a part of the big makeover scene. "They're going to be assisting when we get our big makeovers from Mr. Pinky," he said. That is something I certainly can't wait to see. Incidentally, Fierstein also played Edna Turnblad in the original 1988 version of Hairspray.
On Hairspray, everything from the hair to the vocals to the dance moves is over-the-top and larger than life, so I cannot wait to see what this next generation of dancing social justice warrior teens have in store.