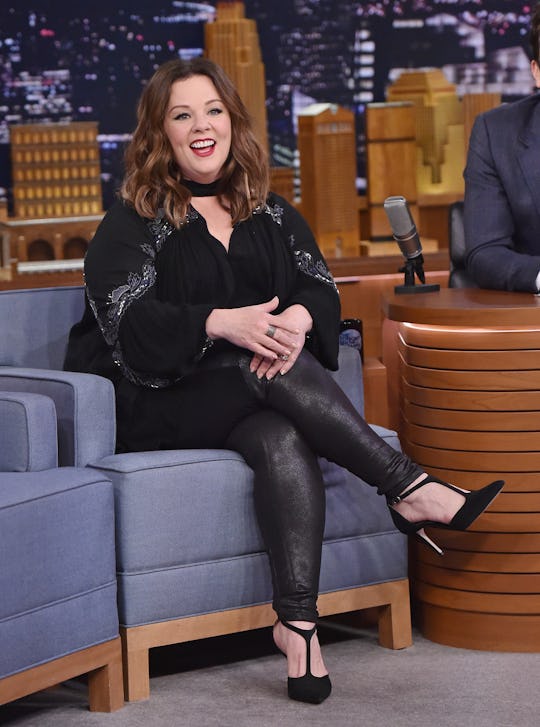 Mike Coppola/Getty Images Entertainment/Getty Images
Who Else Has Won The Comedic Genius Award At The MTV Movie Awards? This Is A Big Year
This year Melissa McCarthy will be awarded the Comedic Genius Award at the MTV Movie Awards this Sunday, April 10. She is the first woman to receive the award and it's very well deserved. After starring in Gilmore Girls as the lovable chef Sookie, McCarthy has gone on to star in plenty of comedic films including The Heat, Bridesmaids, Identity Thief, and so many more. This year McCarthy will star in The Boss and Ghostbusters, and it's clear she's at the top of her game right now. But, before McCarthy, there were two others who received the Comedic Genius Award. So who else has won the Comedic Genius Award?
Will Ferrell was the first recipient of the award in 2013, and his Get Hard co-star and one of this year's MTV Movie Awards hosts, Kevin Hart received the award in 2015.
Like so many famous comedians, Will Ferrell got his start on Saturday Night Live back in the '90s. From there Ferrell began making appearances in TV shows and movies, such as the Austin Powers films as Mustafa. Then in 2002 Ferrell played his iconic role of Mugatu in Zoolander, a role he reprised in the sequel this year, and followed that up with one of the most popular Christmas movies ever, Elf, in 2003.
Since then Ferrell has played so many different and hilarious characters. He was the great Ron Burgundy in Anchorman and Anchorman 2, Ricky Bobby in Talladega Nights, Chazz Michael Michaels in Blades of Glory, and who could forget Brennan from Step Brothers? The list goes on and on and it's no wonder Ferrell was the first to receive this award.
Kevin Hart started out as stand up comedian and gradually made his way into to films. Now you'll see Kevin everywhere. His first big movie role was back in 2004 in Soul Plane and then he appeared in The 40-Year Old Virgin the following year. After that he started making appearances in multiple films including Scary Movie 4, Fool's Gold, Superhero Movie, Death at a Funeral, and Little Fockers.
Finally in 2012, Kevin stepped into a bigger role in Think Like A Man, a film based on Steve Harvey's bestselling relationship book. Kevin not only appeared in the film but narrated as well and the film did amazingly well and then went on to do a sequel. After that Kevin's film career picked up even more and in subsequent years he starred in Ride Along, About Last Night, Top Five, The Wedding Ringer, and Ride Along 2.
With the long resumes Will, Kevin, and Melissa all have, it's no surprise that these three are the recipients of the Comedic Genius Award thus far. One can only guess who'll get the award at next year's MTV Movie Awards.