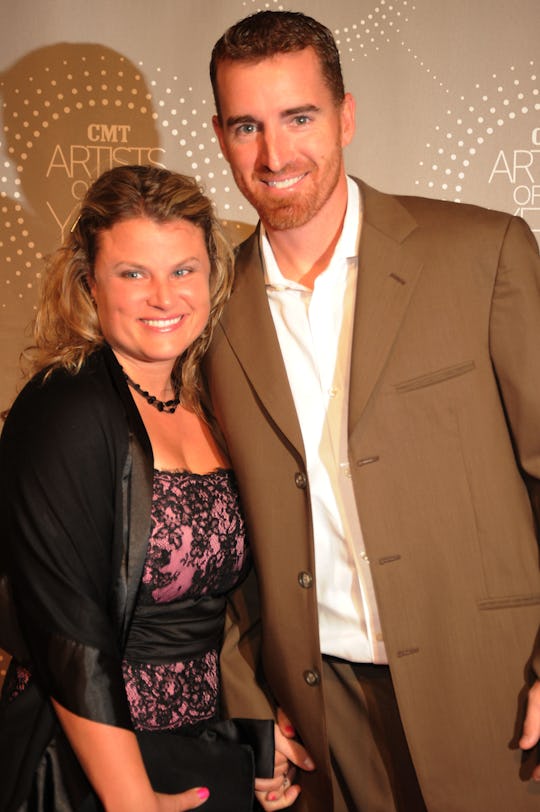 Rick Diamond/Getty Images Entertainment/Getty Images
Who Is Adam LaRoche's Wife? Jennifer LaRoche Has Strong Opinions About Parenting
Adam LaRoche is a Major League Baseball player with some very fixed ideas about parenting. For years now, he's been bringing his now-14-year-old son, Drake, to the clubhouse to watch his dad in action. His team asked that he consider maybe not bringing the kid every single day to work, and it didn't go over so well. So he quit. Just like that. LaRoche left a reported $13 million dollars behind because his team asked him to leave his son elsewhere. I had the same question many people probably have after hearing about a professional athlete quitting his very lucrative job over bringing his kid to work: who is Adam LaRoche's wife and what does she have to say about all this?
Welp, we don't know much, but there's enough out there about Jennifer LaRoche to start to paint a picture. Jennifer and her husband are reportedly "devout Christians" who are very pro Second Amendment and aren't "too big" on sending their kids to school. Instead, Jennifer and her husband prefer to keep the kids with them, which, of course, led to Adam's now infamous retirement over having his 14-year-old Drake as a constant fixture in the White Sox clubhouse. The couple also has an older daughter, Dakota, who interestingly doesn't seem to be nearly as common a fixture at the ballpark.
Here's LaRoche's announcement of his retirement.
Adam LaRoche comes from a baseball family. His dad was MLB pitcher David LaRoche, and his younger brother Andy also played professional baseball. The LaRoche family also owns E3 Ranch, Meat Company and Chophouse, which Jennifer, according to the company's site, helps run. Jennifer also apparently is totally fine with her son packing some major league heat, like in this Instagram of Drake with his dad.
The LaRoches also have a close relationship with the Duck Dynasty Buck Commander crew. Here's a recent shout out from Willie Robertson, who seems to really be enjoying that dinosaur-sized piece of meat from the family's E3 Meat Co.
On the family's E3 site, Jennifer also wrote a letter about motherhood and feeding her kids healthy foods titled, "It's the Best and Worst Time To Be a Mom." In her letter she sings the praises of E3 meats and explains that she and Adam are the fifth generation of the family to live on their farm, and their kids are the sixth.
So really it looks like Jennifer has her hands full with a family business and a busy family. Besides that, and her love for a man with a big old beard, Jennifer stays pretty much behind the scenes. She and her husband do undoubtedly take a committed and unique approach to parenting. Still, they walked away from millions of dollars to stand up for what they believe in, so no one can ever accuse them of not being willing to put their money where their mouths are.