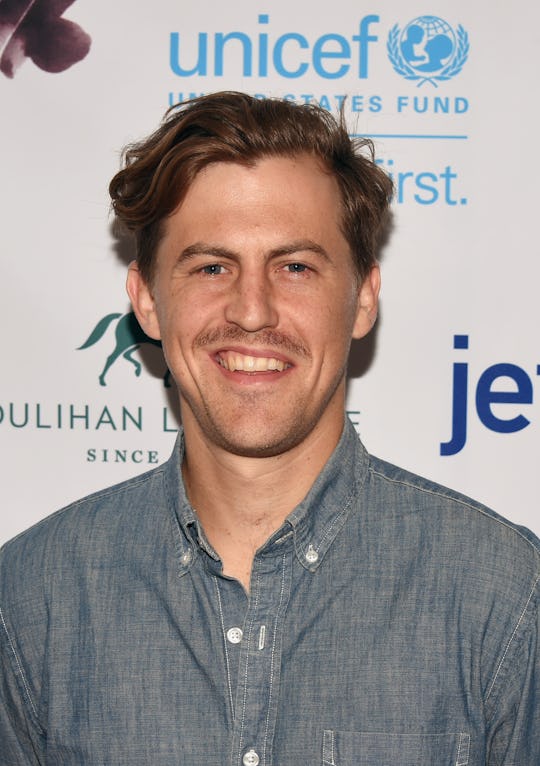 Andrew H. Walker/Getty
Who Is Alex Moffat? This 'Saturday Night Live' Newbie Is Native To Chicago
With the departures of Jay Pharoah, Taran Killam and Jon Rudnitsky, the Saturday Night Live producers needed to find three fresh replacements. And find them they did. Melissa Villaseñor, Mikey Day, and Alex Moffat will be joining the cast as newbies for this upcoming season of SNL. As the most unknown of the three, you may be wondering right now, who is Alex Moffat on Saturday Night Live? This Chicago comedian doesn't have a huge online presence, but he's got great credentials.
Moffat got his start at legendary Chicago comedy clubs iO Theater and Second City. Second City, by the way, has a long list of iconic alums, including Tina Fey, Amy Poehler, John Belushi, Dan Aykroyd, Tim Meadows, Chris Farley, and Bill Murray. Should he continue to follow in these comedians' footsteps, it would appear that Moffat has quite the career ahead of him. Though he's not exactly a household name, yet, Moffat has already been in quite a few projects with iO, Second City, and the Annoyance Theater, all in his native Chicago. For each of these local projects, Moffat has garnered nothing but praise. His performance as Watson in the Sherlock Holmes murder comedy Ripper the Musical was called by the Chicago Tribune "the sharpest bit of an otherwise flawed show."
Moffat has also embarked on a few solo projects, including the one-man show Good Little Winnetka Boy the description of which reads "A comedian and local boy, Alex Moffat digs deep to uncover the many characters who live in a small village at the center of his brain." I'm not entirely sure what that means, but it sounds just kooky enough to work. Moffat also had a show called The El Show With Alex Moffat, which billed itself as a variety show including standup, improv, sketch comedy, and interviews with local artists and celebrities.
Moffat has also done some work on screen as well. He played a leading role as Ben in the creepy 2015 indie film Uncle John. The film received positive critical reviews and currently enjoys an 83 percent positive rating on Rotten Tomatoes.
If Moffat is everything his resume seems to imply that he is, an accomplished comedian and skilled actor with an oddball sense of humor, than he might be the best part of Saturday Night Live since Kate McKinnon's Hilary Clinton.