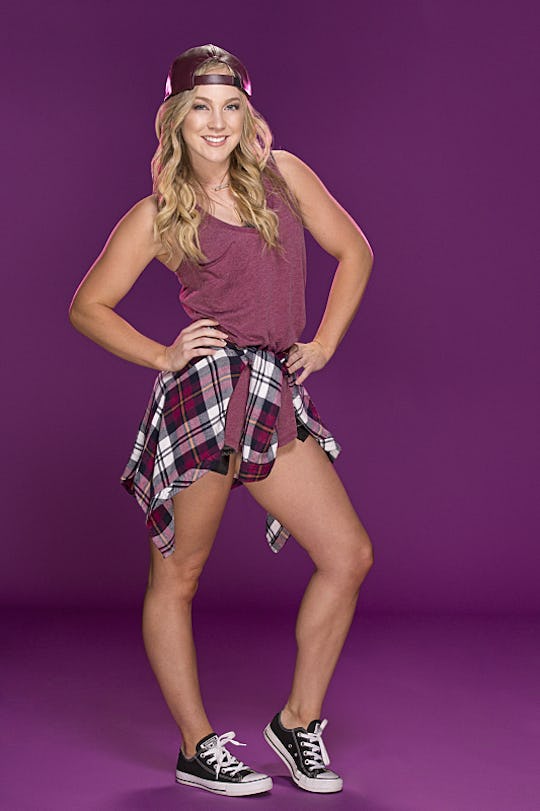 Cliff Lipson/CBS
Who Is Alex Willett On 'Big Brother Over The Top'? She's A Super Fan & Part Of The Twist
Although Big Brother 18 only just came to an end it's already time to start thinking about a new group of houseguests. This fall, for the first time, there will be a new season of Big Brother Over the Top that will air exclusively on CBS All Access. The whole show will take place online and viewers will have a bigger role in the show than ever before, beginning with choosing the returner that will be on this season. For this season they'll only be 13 houseguests, including a sister duo. Alex Willett is one sister joining Big Brother Over the Top this season and she's ready to play.
Alex is originally from Grandbury, Texas and currently lives in Dallas, Texas. In an interview with The Hollywood Reporter, Alex admitted she actually went to school with Corey Brooks who played in Season 18 but Alex isn't a fan of him or his showmance partner, Nicole, who ended up winning the season.
As a super fan of Big Brother, Alex is ready to play the game and make some big moves in Over the Top. Her favorite player is Dan Gheesling from Season 10 because of his strategy and her least favorite is James Huling from Season 17 and 18 because of how he always only voted with the house.
"PLAY THE GAME!" Alex said in her bio. "Not just get to jury."
Each season of Big Brother there's a twist and this season it's Alex and her sister, Morgan, but Alex's not too excited about it.
"I'm like, 'That means I'm going to be targeted first!'" Alex told The Hollywood Reporter. "[Morgan and I] both applied. We applied separately and didn't tell each other. We didn't really know."
For now Alex and Morgan's plan is to not tell any of the other houseguests that they're related but Alex said if someone discovers their secret they'll own up to it.
Although it may nice for Alex to have her sister with her in the house what she truly wishes she could bring with her is the entire Harry Potter book series, a treadmill, and a hairstylist "in case [her] extensions get ratchet."
Alex is already becoming a fan favorite, especially amongst her fellow super fans. It'll be interesting to see how she cements herself in the house and if she and Morgan can keep their secret.
Tune into CBS All Access on Wednesday at 10 p.m. EST to watch the premiere of Big Brother Over the Top.