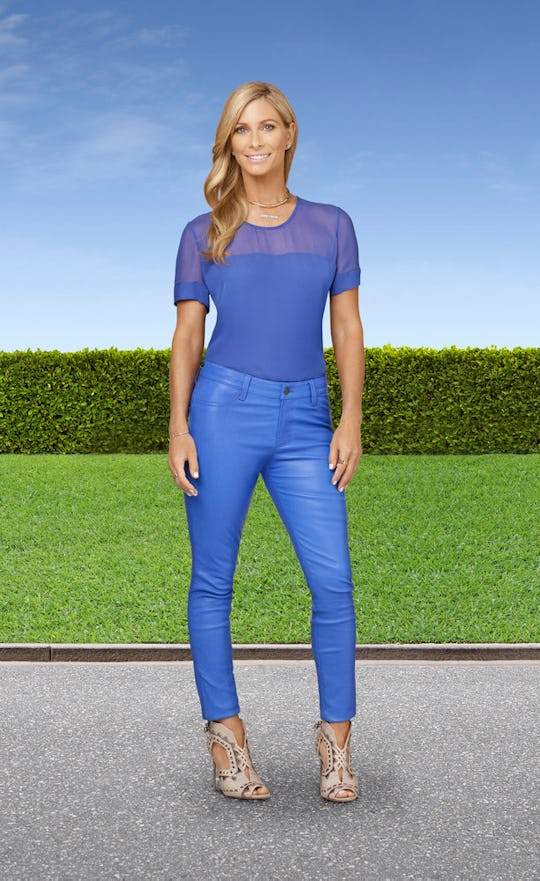 Andrew Eccles/Bravo
Who Is Alisa Starler On 'There Goes The Motherhood'? She's No Stranger To The TV Industry
There Goes The Motherhood recently premiered on Bravo, and the new docu-series follows six Los Angeles moms who are all enrolled in Jill Spivack's highly sought-after eight-week parenting course. True to Bravolebrity status, most of the moms are in creative entertainment fields, with slick blogs and covetous Instagram accounts. Although their kids are small, most of them aren't newborns, so we get to see the moms as they navigate how work begins to fit into their lives as parents. Newly separated Alisa is also figuring it out while single. So, who is Alisa Starler on There Goes the Motherhood?
She's mom to 3-year-old Greyson, and is currently in the midst of sorting out how to find a new career path after leaving the world of high profile entertainment agencies behind. She's an L.A. native and has quite the impressive resume, but she put her carer on hold to raise her son at home. According to her Bravo bio, Alisa has been searching for a way to get back into the game: "She believes that anything you do should be driven by passion, which guides her toward finding her next career path." So where did it all start for Alisa? She's worked with some major talent.
She Used To Work In Film & TV
Alisa is a former Creative Executive who worked at the talent agency United Artists from 2007-2009. After that, she worked as a production consultant for Merv Griffin Entertainment until 2011. Her IMDb credits include assistant and talent coordinator spots on Mission: Impossible III, the Jumanji sequel Zathura: A Space Adventure, and Jon Favreau's 2001 TV series Dinner for Five.
Her Celebrity Mom Crush Is Jennifer Garner
Alisa told Star Magazine of her celeb mom role model, "Just going through her relationship [with Ben Affleck] falling apart — no matter what her personal feelings are she is maintaining a really positive co-parenting relationship because it's what's best for her children. So I can relate to that and admire that in another mom."
She's Into Fashionable Babies
Alisa now runs a blog on her website called Pimpin' Like Peanut, dedicated to tons of mom content, but also to her son's style. She writes, "I truly enjoy creating a lifestyle for my son. The clothes, the experiences, I want him to have it all, while teaching him the virtue of kindness and giving back. My friends call me the 'Baby Stylist.'"
She's A Belieber
The caption on this Instagram photo of her son is, "The wise and great @justinbieber said it best... You give me purpose. I'm madly in love with this little human." Plus, there's another Instagram of her and a couple of friends at a Bieber concert. Needless to say, any grown mom who un-ironically loves Justin Bieber deserves a seat at the wine bar of life. We hope to see more of Alisa this season, since she was conspicuously absent from the premiere.