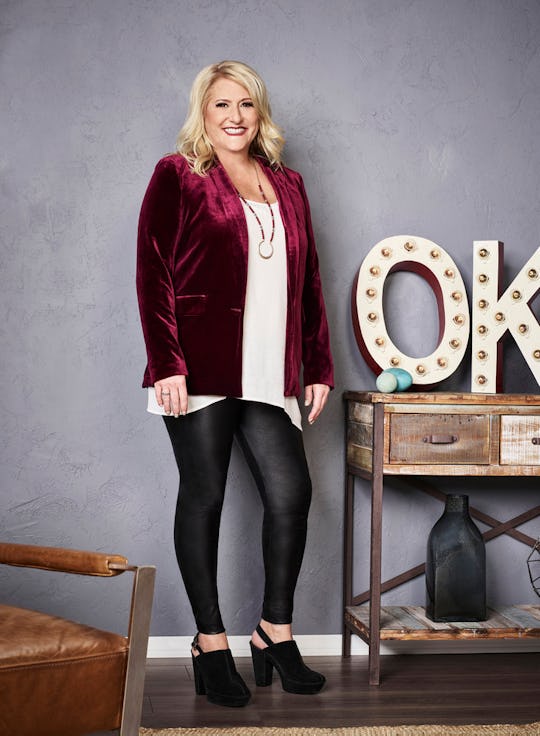 Tommy Garcia/Bravo
Meet 'Sweet Home Oklahoma's Angie "Pumps" Sullivan
Bravo is departing from its usual fare of coastal-set reality shows to give us a glimpse of so-called "flyover state" Oklahoma. The stars of its new series Sweet Home Oklahoma live in Oklahoma City and they're hoping to dispel the notion that all Oklahomans are deeply conservative, rural, bible belt types who, as one cast member puts it in the trailer, "voted for Bush twice and Trump for real." Jennifer Welch, Lee Murphy, and Angie Sullivan, rather, are flying in the face of their region's stereotypical conservatism. So who is Angie "Pumps" Sullivan on Sweet Home Oklahoma? She's a former high school homecoming queen-turned-attorney who is also linked to her co-star's husband. (But not romantically; that's Real Housewives territory.)
Sullivan, who was born in Tulsa, grew up in Oklahoma City and attended college a quick 30-minute drive away at the University of Oklahoma. There, she joined a sorority and studied elementary education, but, as her Bravo bio delicately worded it, Angie "quickly realized that working with children was not for her." So, back to OU she went for law school and that's where she met Josh Welch, a classmate whom she'd later go on to work for. They've been friends for 23 years, so when she hired Josh's wife, Jennifer, to do some interior design on her home, the whole group formed. Jennifer is actually the one who gave Angie her nickname — she used to call her "Angelina Pumpkintina" and the nickname "Pumps" stuck.
Angie seems to be the brash and hilarious loudmouth of the group, and with three teenage kids of her own, that's no surprise. She's lovingly described by her co-star as "a big snobby b*tch," who adds, "and I can't get enough." Unlike the Real Housewives franchise, this small cast is already a tightly knit group of longtime friends, so their antics rely more on their "boundary-free relationships" with one another than long-simmering drama.
Angie currently practices family law with two other associates at the firm Mary Kathryn Kunc, P.C. She, along with the Welches and Murphy, live in Nichols Hills, an affluent part of the Oklahoma City Metropolitan Area. Unsurprisingly, this neighborhood is known for being very exclusive and having some of the most expensive housing in the state of Oklahoma. It also boasts the highest average household income in the state. In other words, Sweet Home Oklahoma should feel just as ritzy and glamorous as the gorgeous house porn we've come to know and love from Bravo, in spite of its midwestern red state setting.