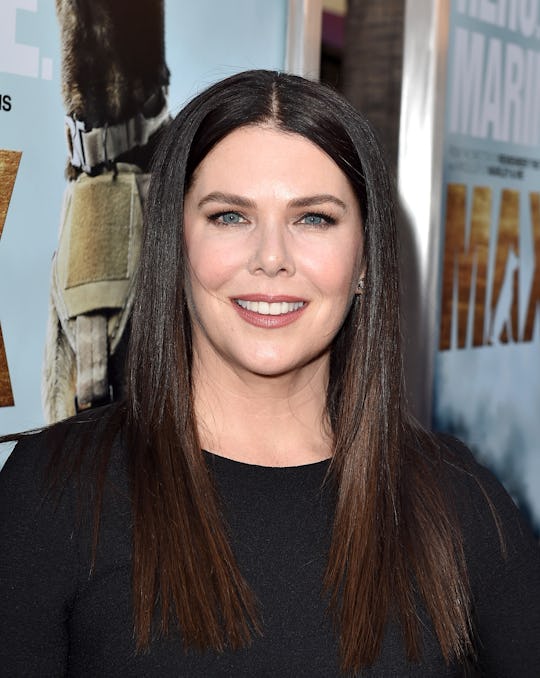 Kevin Winter/Getty Images Entertainment/Getty Images
Who Is Announcing The 2016 Emmy Nominations? They Know Good TV
It may be hard to believe, but the harbinger of full-fledged Awards Season (no, not the MTV VMAs, but those are coming, too) is nearly upon us. The 68th annual Emmy Awards will air on Sunday, September 18th, but in the meantime, we have meticulous speculating to do about the nominees. (And, yes, we'll all have a moment about whatever outrageous cultural touchstone the VMAs create in there, too. Guys, chill about the VMAs.) Emmy nominations will be announced on Thursday, July 14th, but who is announcing the 2016 Emmy nominations? Luckily, they're giving us a full two months to emotionally process outrageous snubs and heartwarming surprises.
In spite of Netflix's eventual dominion over us all, the powers that be politely chose network TV stars to do the honors. Anthony Anderson, currently starring on black-ish, which he also executive produces, and Lauren Graham of Parenthood and Gilmore Girls fame will helm the Emmy nomination announcements, which will stream live on Emmys.com. Television Academy Chairman and CEO Bruce Rosenblum will also be on hand to lend an official air to the proceedings. It's possible that the Lauren Graham pick is a slight nod to the success of streaming services, considering the revival Gilmore Girls: A Year in the Life is set for a Netflix release most likely coming this fall or winter. But she's also been a network mainstay for the past decade and a half, so, it's not like the Television Academy is choosing to showcase a breakout streaming star.
Anderson recently nailed it hosting the 2016 NAACP Image Awards and Lauren Graham got to guest host exactly one episode of The Late Late Show before James Corden took over (and I'm still burning candles for that precious moment of a woman in late night), so both parties have some hosting experience.
Anderson was previously nominated for Outstanding Lead Actor in a Comedy Series during last year's Emmys for his work on black-ish. Though Graham has never been nominated for an Emmy Award, she is a back-to-back winner of 2005 and 2006's Teen Choice Award for "Choice TV Parental Unit." (Can we bring that category back for the Gilmore Girls revival?) Plus, she's been nominated for SAG Awards, Television Critics Association Awards, and a Golden Globe. There's always next year's Emmys for Lorelai Gilmore to have her day.