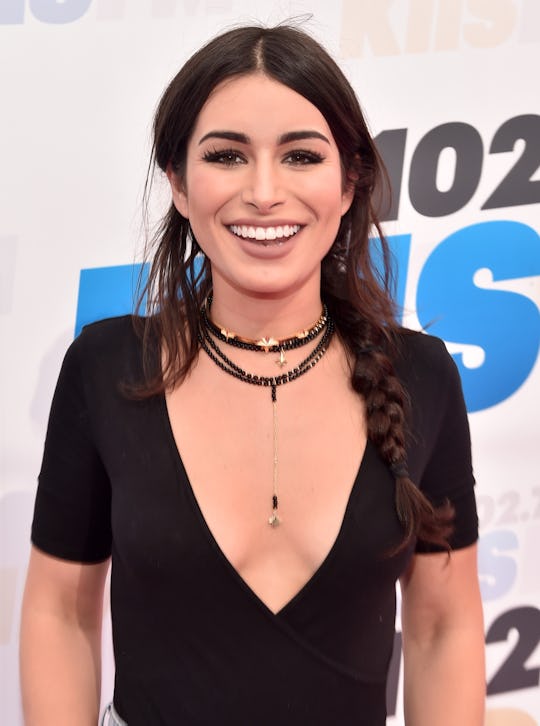 Alberto E. Rodriguez/Getty Images Entertainment/Getty Images
Who Is Ashley Iaconetti? The 'Bachelor In Paradise' Alum Is Back For Season 3
The Bachelor franchise is about to embark upon its third season in paradise and returning for the second summer in a row is "self-proclaimed virgin," Kim Kardashian-enthusiast, and big feelings-haver, Ashley Iaconetti. We first met Ashley I. during Chris Soules's season of The Bachelor, and when things didn't work out with Prince Farming, she joined Bachelor in Paradise Season 2 for a hot fling with Jared Haibon. Unfortunately, that didn't work out either, and she's hoping that her third time trying to find love on TV is the charm. So who is Ashley Iaconetti? Besides being a serial practitioner of the erotic television arts, she's got quite the collection of side hustles.
Ashley I. has a Masters in Journalism from Syracuse University, which, for you non-J-school folks, is very fancy. While she was doing freelance journalism before her time on The Bachelor, she now has a steady gig recapping The Bachelor franchise for Cosmo. Ashley I's also a huge makeup nerd, with a beauty blog called Duchess Kimberly extensively dedicated to her passion for the Kardashians. Originally from Virginia, Ashley I. was Wayne, New Jersey-based when she first competed on The Bachelor.
Fans may remember that fateful turn as she got left behind in the desert after a brutally awkward two-on-one with widow Kelsey Poe. Neither of the women were particularly well-liked, with the other contestants believing that Ashley was too vain to fit into Chris Soules's Iowa farmer life, and fans believing that Kelsey's story about her husband's death was way too contrived. Ashley got cut in the two-on-one first, leaving Kelsey feeling smug. But Chris then turned around and also dumped Kelsey on the date, admitting that he didn't see either woman as his wife.
On Ashley I.'s first season of Bachelor in Paradise, she had an equally unsuccessful (if more persistent) romance with Jared Haibon. That season was mostly characterized by her pursuing him while he was still in love with Kaitlyn. Tanner and Jade got engaged at the end of Season 2, which means that Ashley I. and Jared were reunited at the wedding, and the whole thing was televised as part of the Bachelor 20 Valentine's Day special. Ashley I.'s feelings for him came flooding back (aided, surely, by champagne) and she tried to pull him aside to rekindle their romance. Unfortunately, Jared dropped the F-word ("friends"), and she ended the special in a puddle of tears — again.
But! Things are looking up for Ashley I. during Season 3 of Bachelor in Paradise. Sneak peeks show her getting extensively macked on by Wells Adams, and the two even joke about conceiving the first "baby in paradise." With a little luck, it seems like Ashley I. could leave BiP Season 3 in happy tears, for once.