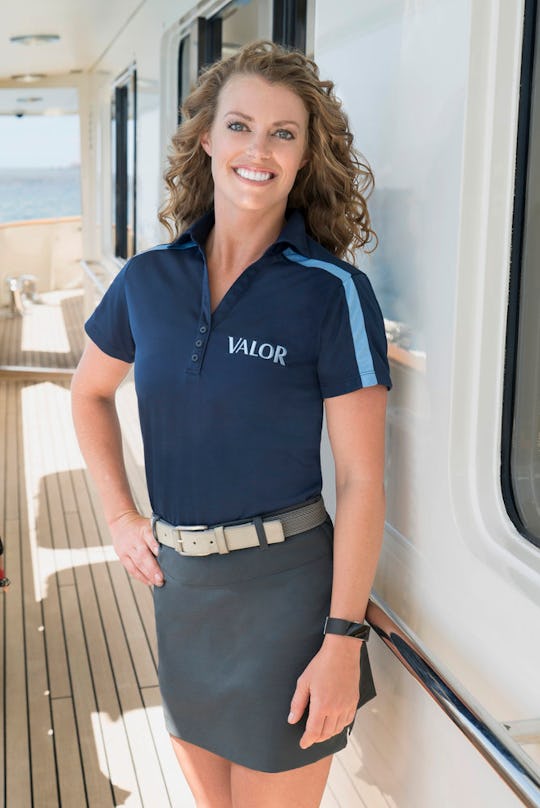 Virginia Sherwood/Bravo
Baker Manning From 'Below Deck' Is Living Her Best Life
Sadly, there are only a few familiar faces returning to Below Deck for its fifth season (has this really been on for five seasons?). But this means there are also plenty of new faces to get to know. Bravo fans will be meeting a new chef, new stews, and new deckhands. So who is Baker Manning on Below Deck? She is this season's requisite single female deckhand, because apparently there must always be one (how about a male stew, Bravo producers?). Apart from that, it looks like Baker is one of those people who is always doing a dozen things.
From her social media presence you can tell that she's a big fan of traveling, but anyone who chooses to take a job on a yacht is probably a fan of traveling. More specifically, it appears that Baker really enjoys traveling to beaches. A lot of her pictures are from Ft. Lauderdale, Florida, which is an ideal home-base for a beachy person. If you dig a little deeper, however, you'll find plenty of her shots at music festivals, in Europe, and road-tripping around the United States. So it looks like she's very committed to the travel thing in any case. She even gives advice about it.
Baker has a website called Wakenmake, which gives advice for people who want to become yachties or flight attendants, and turn their love of travel into a full-time career. Baker has lots of advice for wannabe yachties, from which I have been faithfully taking notes. "Working on a yacht is NOT as glamorous as it may seem, it's actually very hard work," she said.
This, I absolutely refuse to believe. I know that you're scrubbing things and making drinks for people and stuff, but you're also hanging out on a boat in the most beautiful places in the world and then getting into drunken altercations with your coworkers who you might also be romantically involved with as Bravo films you. You can't tell me that's not glamorous. Baker also warns, "You must be able to deal with lots of personalities crammed together in very tight living quarters." This, of course, is what makes the show as addicting as it is.
But Baker doesn't just give out yachting advice. She has other interests she does during the off-season, as her bio reveals. "With so many passions, from being a dance fitness instructor to a tour guide and volunteer, Baker has no plans to settle down anytime soon." Me neither, Baker. Me neither.