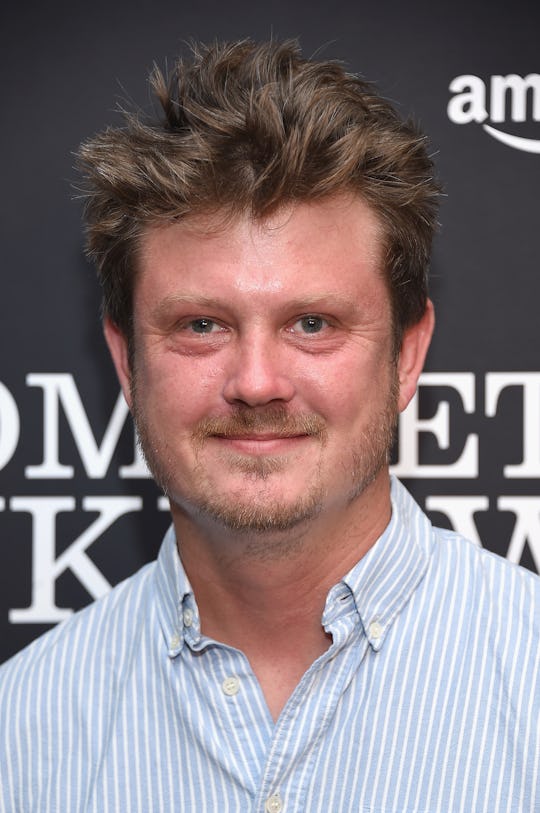 Dimitrios Kambouris/Getty Images Entertainment/Getty Images
'House Of Cards' & Trump's Wiretapping Allegations
Television can sometimes feel like it parallels real life, with some headlines being too ridiculous not to have come out of a fictional TV show. After President Donald Trump accused predecessor President Barack Obama of wiretapping at Trump Tower this week, the feeling was evident, with many looking on at the president's rant in disbelief or tweeting their astonishment to the public. TV show creator Beau Willimon was one of those who snapped back at the president on Saturday with a tweet-thread which resonated with thousands, leading many to wonder who Beau Willimon is, and why he feels so strongly about politics.
On Saturday, Trump alleged — in a series of angry tweets — that Obama wiretapped the phones in Trump Tower leading up to the 2016 presidential election. Trump's tweets lacked any sources or evidence (though many pointed out that the allegations likely stemmed from a Breitbart article) — and the White House later stated that it would not comment on the subject unless Congress investigated the claims.
Later in the day, Willimon, an American screenwriter and playwright who created the Netflix Drama House of Cards, took to Twitter to argue why Trump should be removed from Twitter, writing, in part:
Today's tantrum is just the latest example why Donald Trump and the President of the United States must be removed from Twitter. Here's my full argument... only one person on Twitter is President of the United States. That comes with a supreme and unique responsibility unlike any other user. What the president tweets has real and significant impact on the business of governance, world affairs, and national security.
Willimon continued, "Today's outburst is broadcasting to foreign leaders his continuing impulsiveness, recklessness, delusion and ignorance of government." Willimon's rant is completely justified — and given his experience with creating one heavy political drama, it seems like he may have a good feel for what he's talking about.
Read his thread in full below:
"The President is free to say whatever he wants, and has many of ways of doing so, but no private company owes him an outlet," Willimon continued. "While you cannot prevent the President from saying reckless things elsewhere, Twitter is not obligated to facilitate that here. ... Twitter is amazing. It connects the world. That comes with its own responsibility: to do your part in protecting that world."
House of Cards debuted in 2013 and was Netflix's first original series, according to Vanity Fair. Willimon was a playwright before bringing the British show House of Cards to the United States, and reworking it accordingly. House of Cards focuses on Washington, D.C. politicians and the deceit and scandal that fuels politics. Willimon, who was nominated for several Emmy Awards for his work on the show, left the series as its show runner in 2016 after it was renewed for its fifth season.
Willimon's interest and knowledge of politics — he worked on New York Sen. Chuck Schumer's 1998 Senate campaign, according to The Hollywood Reporter — has led him to become an outspoken Twitter user and a leader in the "anti-Trump resistance," according to Vice. In an interview with radio broadcasting network, 89.3 KPCC, Willimon mentioned his responsibility in being an activist while Trump sits in the Oval Office and how he plans to take action. He explained,
While I did some politics and I did some work in Hollywood, my impetus in getting involved now comes from being a concerned citizen. Working on campaigns and working in Hollywood, it's about a get-up-and-go mentality. When I did my first television show, it was sort of trial by fire, and I'm dealing with this the same way.
Willimon's message falls in line with his background in politics, activism, and experience writing about politics. And his Twitter thread is not wrong: Trump's tweets have been discussed and debated to the tiniest detail and given how much power his words can wield, doing so erratically is dangerous for the country. Writer, activist, or political alum, Willimon understands politics, even if they are fictional, and his tweets carry a clear message that all people should pay attention to.