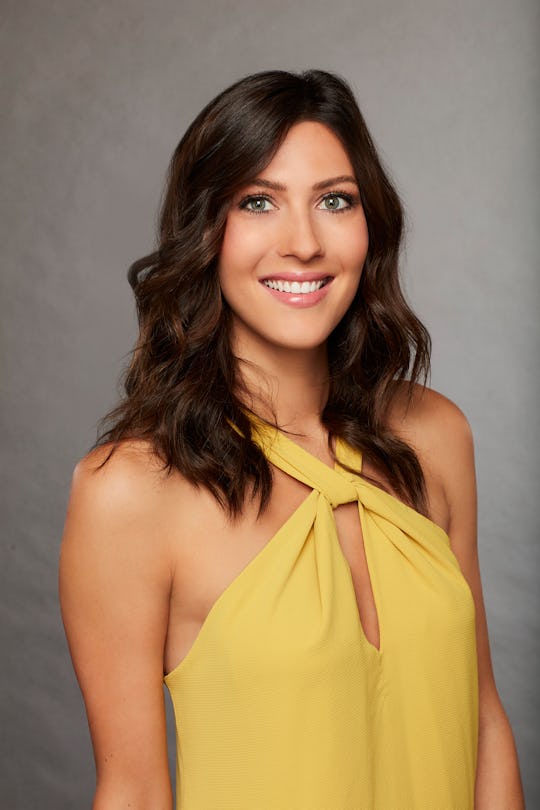 Craig Sjodin/ABC
Twitter Fell In Love With Becca's Uncle Gary On 'The Bachelor'
It's hometown dates time on The Bachelor which means that Arie has to charm the socks off of the families of four different women (who all know he's dating other women at the same time). And it was pretty obvious that Arie was sweating bullets the whole time, like when he was being interrogated by Becca K.'s family, particularly when it came to her uncle who has served as a father figure to her. So who is Becca's Uncle Gary on The Bachelor? This protective uncle didn't make it easy for Arie.
Early on in the season, Becca revealed to Arie that she lost her father several years ago on their first one-on-one date (the first one-on-one date). As their relationship progressed, it became clear that Becca was one of Arie's front-runners and he was, to use his language, "falling for her." When talking about the possibility of Becca getting a hometown date, she mentioned that Arie would, in that case, be meeting her Uncle Gary, who she said was like another father to her and her sister after their real father died. Naturally, Arie was a little nervous to meet this man. And it looks like he had every reason to be, since Uncle Gary was possibly the most skeptical of all of Becca's family about the whole Bachelor "journey."
In the first part of their date in Minnesota, Becca took Arie to an apple orchard where they picked apples and played games and ate caramel apples. I'm from Michigan so this is basically my ideal afternoon. Arie asked again who he would be meeting that day and Becca talked a little more about her intimidating uncle. "Uncle Gary is a pastor," she told him, explaining, "He's like a second father to me." She told him that he took on the father-figure role after her father died, and said he was very protective of her and her sister. But she also was sure to say that he has a very good heart.
As it turns out, Becca's Uncle Gary was not nearly as terrifying as Arie seemed worried he would be. He was certainly the first person to take Arie aside for a little chat, but he didn't threaten to kill him, didn't take him too much to task, and didn't confront Arie about his "kissing bandit" reputation like Tia's brother did. Basically, he just reminded Arie that Becca doesn't have her dad anymore, so he's had to step up and be another dad for her.
For anyone who was a little confused when Uncle Gary pointed first to the carved ducks in the room and called Becca's dad "one of the best," Steve Kufrin was a well-respected and committed conservation and waterfowl activist who spent the second half of his life fighting to save the wetlands in Minnesota. But Uncle Gary did get down to business with Arie as well. "We're her uncles. We're her guard dogs," he said. "I'm not gonna mess around. Are we wasting time here or is Becca the real deal for you?" Responding to a question like that I doubt it would be in Arie's best interest to answer anything other than "Yes, absolutely," but I do think that he meant it. Uncle Gary also grilled Arie on how he would feel about going to church, and if he felt that Becca was falling for Arie back.
He may have been nervous going in, but by the end of the date I'd be surprised if Arie wasn't already googling Minnesota wedding venues. And if Arie doesn't pick Becca in the end, then that's really his loss.
Check out Romper's new video series, Romper's Doula Diaries:
Watch full episodes of Romper's Doula Diaries on Facebook Watch.