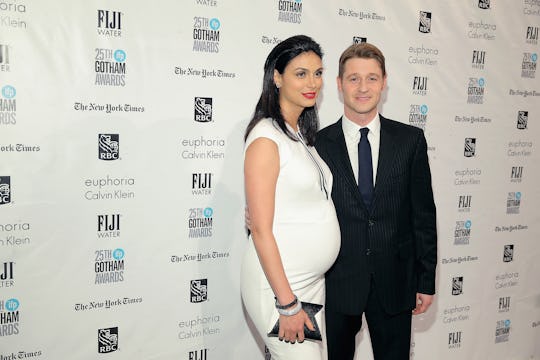 Jemal Countess/Getty Images Entertainment/Getty Images
Who Is Ben McKenzie? He Just Welcomed A Child With Morena Baccarin
It's a big week for Gotham fans. Morena Baccarin (Dr. Leslie Thompkins) welcomed a child with Ben McKenzie (James Gordon). Who is Ben McKenzie? He's been a staple of dramatic TV since the early 2000s.
Baccarin gave birth to daughter Frances Laiz Setta Schenkkan on March 2, according to CBS News, but the couple announced the birth on Friday. Currently, Baccarin is fighting for custody of her son, Julius, with husband Austin Chick. Baccarin and McKenzie haven't spoken often about their relationship, but reports that they were dating only emerged in September. Their characters on Gotham are also preparing to be parents, but USA Today reported that the parallel plot line was coincidental.
Before playing Commissioner James Gordon, McKenzie starred in two major TV series. Virtually anyone who went to high school in the early 2000s remembers him as Ryan Atwood on The O.C. McKenzie appeared in 92 episodes of The O.C. from 2003 to 2007, IMDb reported. McKenzie explained The O.C.'s influence to The Daily Beast: "We're horribly responsible for so much terrible reality television!" Though he did a number of one-off projects in the years following, McKenzie's next recurring role was on Southland as Officer Ben Sherman, according to IMDb. Playing an LA police officer, he appeared in 43 episodes between 2009 and 2013. Though he may be best known for his work on television, McKenzie's done movies including Junebug, 88 Minutes, and Johnny Got His Gun.
Now, McKenzie plays the central character on FOX's Gotham. In an interview with his alma mater, the University of Virginia, McKenzie described his take on character James Gordon:
He can be idealistic, but he has to understand that people are capable of terrible, terrible things because he's a war hero. He served overseas; he's seen terrible things himself. [Gordon] is an old-school hero—just a man—completely fallible, who can't jump over buildings. I think that grounds it in more of a sense of reality.
For McKenzie, it's probably not difficult to stay grounded with Baccarin working alongside him. Baccarin told People that it's great to be on set with McKenzie:
Ben's the sweetest. It's very nice to work with your significant other, especially when you're pregnant because you know you'll get some extra TLC and get taken care of.
Baccarin and McKenzie appeared together at the Gotham premiere days before the March 11 due date, People reported. McKenzie told People that he's looking forward to being a dad, even though it won't always be glamorous:
It's exciting and it's something that I've wanted for a long time. I'm very happy about all of it. Poop, diapers and everything. It'll be fun.
Congratulations to Baccarin and McKenzie. Is it too much to hope for a Gotham cameo by baby Frances?