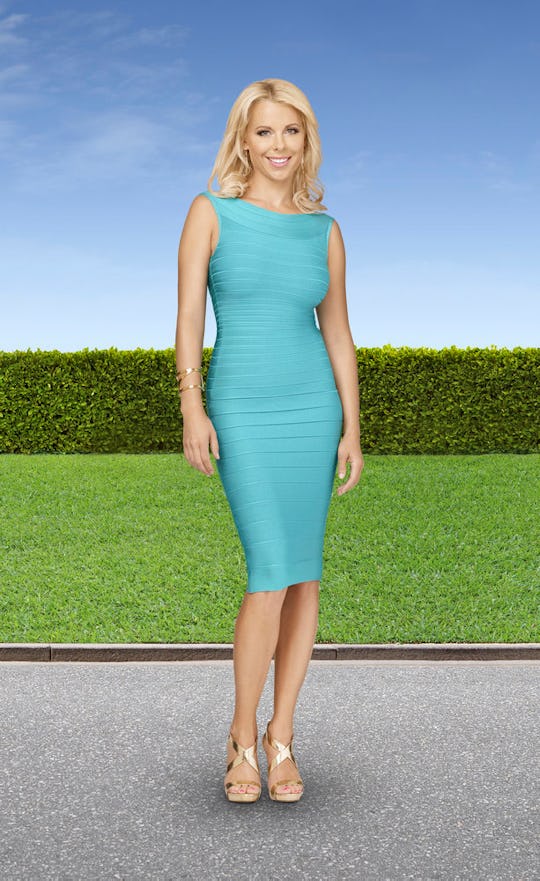 Andrew Eccles/Bravo
Who Is Beth Bowen On 'There Goes The Motherhood'? The Star Is A Single Mom & Health Guru
It can be hard to keep up with Bravo's ever-expanding roster of reality shows. Premiering on April 20, is the network's latest offspring, There Goes the Motherhood, which follows six moms in the Los Angeles area who meet at parenting expert Jill Spivak's "coveted" parenting course, which lasts for eight weeks. The ladies discuss everything from raising children in a culture of materialism, to sexting with their husbands. And from the looks of the teaser trailer, the ladies get into plenty of drama outside the course, as well. One of the issues for modern moms that comes up is telling your children about your divorce. It looks like we're going to watch one of the moms, Beth Bowen, try to have the very difficult conversation with her kids in the upcoming series. So who is Beth Bowen on There Goes the Motherhood?
According to her Bravo bio, Beth got started as a mother pretty early in life. She was married at just 23-years-old, and by the time she turned 32, she had four children. But being a mother is by no means the only passion of Beth's life. She discovered a passion for acting at the age of 12, and since then has appeared in various television and film spots as well as commercials and print campaigns. It looks like the series will introduce us to Beth at a turning point in her life. We will watch as she struggles with a divorce as well as the loss of her mother.
But what else can we learn about Beth?
She Is Enthusiastic About Fitness
In her bio, Beth states that since the death of her mother, she has been inspired to inspire others with her passion for health and wellness. This year she has decided to kickstart her wellness career.
She Is Also A Foodie
Beth shared this picture on Instagram of a delicious-looking bacon cheeseburger and fries with the caption "Yes... this happened!" proving that you really can have your cake and eat it, too.
She Is A Fashionista
In addition to being passionate about health and wellness, Beth is also clearly a fashion lover. Here she is pictured with the legendary Diane Von Furstenberg herself at a fashion event.
I can't wait to see what Beth brings to the show. It's sure to be good (if anything, delicious).