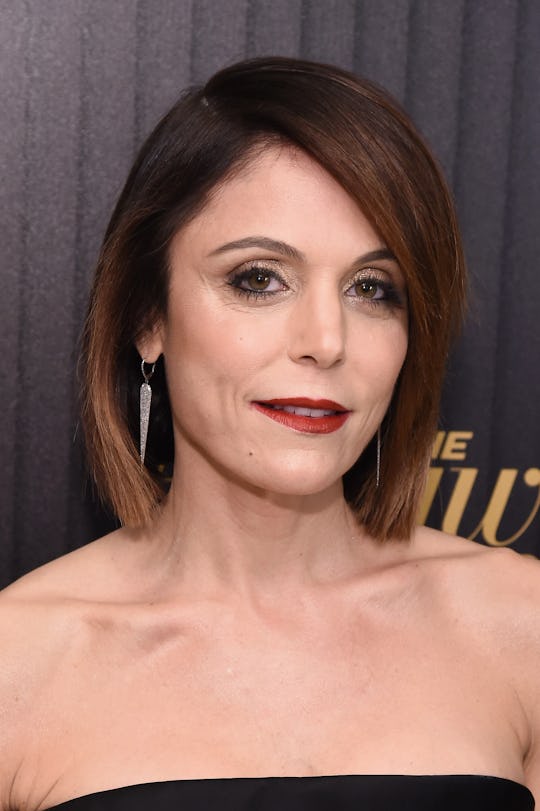 Ilya S. Savenok/Getty Images Entertainment/Getty Images
Who Is Bethenny Frankel's Mom? Their Relationship Is Complicated
Bethenny Frankel's relationship with her mother has been a recurring (off-screen) issue throughout both her time on the Real Housewives of New York and her spinoff show, Bethenny Ever After. Bethenny has discussed their complicated relationship from time to time and when she was pregnant with her own daughter, it was definitely a concern on her mind. While viewers have never met Bethenny's mother, Bethenny's strained relationship with her has come through clear enough. It seems like it might be brought up again on the new episode of Real Housewives, "Birthday Bashing," when Bethenny sits down with new Housewife Jules, whom Bethenny has said reminds her of her mom. But who is Bethenny Frankel's mom?
Bethenny's mom is Bernadette Birk. She and Bethenny have been estranged for over a decade, but despite that their tense relationship has remained relatively public. In addition to mentioning it on camera, Bethenny has discussed her mother and her childhood in her book A Place of Yes, which resulted in Bernadette saying some defamatory things about Bethenny to the press. Bethenny hasn't made it a secret how traumatic she felt her childhood was, and her mom also seems far from thrilled to hear it discussed in public.
According to Bethenny, Bernadette wanted to be a model when she was young but she was too short, so she ended up going into the family business, in a sense. Bernadette's father trained horses, so she got a job at the racetrack exercising horses; she would eventually go on to marry two trainers, one of whom was Bethenny's father Robert Frankel. She was married a few times, though Bethenny claimed she "lost count" after a while. Bethenny was Bernadette's only child, and from the sound of it Bethenny's childhood was far from easy.
In A Place of Yes, Bethenny wrote, "For me, my mom was a wild card. One minute she was my best friend. The next minute she was screaming..." She said her mother loved her but "didn't know how to raise [her]." So while Bethenny affirms how much she felt loved by her mother and that her mother made her feel special, she also questioned her mom's behavior and parenting skills, saying that she "never felt safe."
The problems between them are ongoing and might not ever see a resolution, but that doesn't mean Bethenny hasn't been able to let them go on her way towards living a happier life. Even though Bethenny's daughter Bryn is still very young, their relationship seems close and happy. Bethenny worked hard to break the cycle, and from the outside it seems like she has.