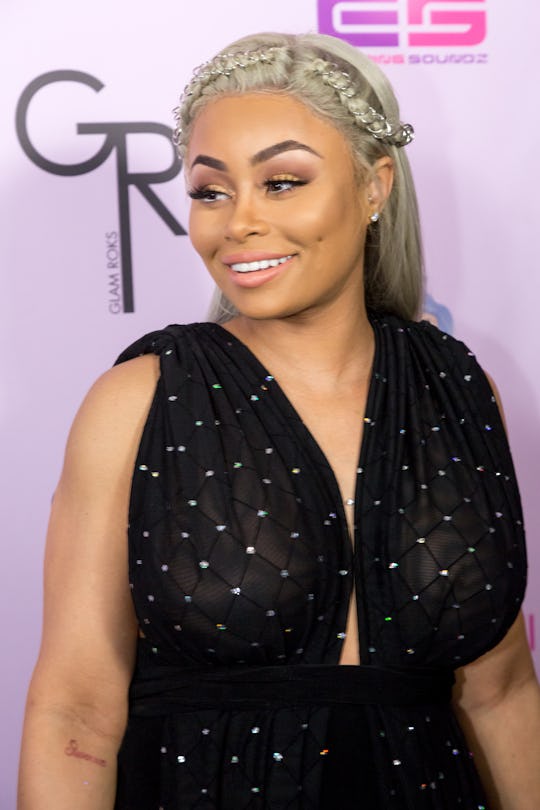 Greg Doherty/Getty Images Entertainment/Getty Images
Who Is Blac Chyna's Friend Paige? The 'Rob & Chyna' Star Is A Good Friend
On the premiere of Rob & Chyna, fans of the Karadashians finally got a look into Rob Kardashian's somewhat private life. For years, Rob's life has been subjected to a lot of scrutiny, and this show was the chance to see what he's been up to, and where he's headed in the future (a baby girl is in his future). But, his other half, Blac Chyna, is just as integral to the new show. As are her friends. So, who is Blac Chyna's friend Paige on Rob & Chyna?
On the premiere episode, we met very important people in Chyna's life. We met her son, her son's nanny, and her best friend Paige. Paige is the Jonathon Cheban in this situation, but she's nothing like Jonathon Cheban (in that, she seems cool). As Chyna put it, Paige is "the closest thing [Chyna] has to family in L.A." The two have known each other for years, and initially bonded over Paige's butt. (One of the first things Paige wondered about Chyna was "Why does this girl keep looking at my butt.")
Paige, who is originally from Miami, seems to be one of the more important side characters of the show. Then again, there isn't a trace of her on Chyna's Instagram, so we'll have to see how this season progresses. As for now, though, fans of the show are feeling Chyna and Paige's friendship.
It hasn't always been smooth sailing. In November of 2015, Paige and Chyna were allegedly part of a hit and run, in which it reportedly involved Paige behind the wheel. Initially, TMZ reported the following on the incident:
Chyna's white BMW nailed another vehicle carrying 3 passengers in the valley. Witnesses say two African-American women in mini skirts bailed from the Beamer and Chyna remained adamant, it wasn't her.
According to WetPaint, Paige reportedly fessed up to the incident. But, if the two can get through that, they can hopefully get through anything else that comes their way.
Paige's presence is almost unknown online, which may simply be for an unknown Twitter or Instagram handle. But, for now, we'll have to wait and learn more about the BFF to Chyna. Hopefully she continues to support her friend, and remain calm during any forthcoming "texting bitches" conversations.