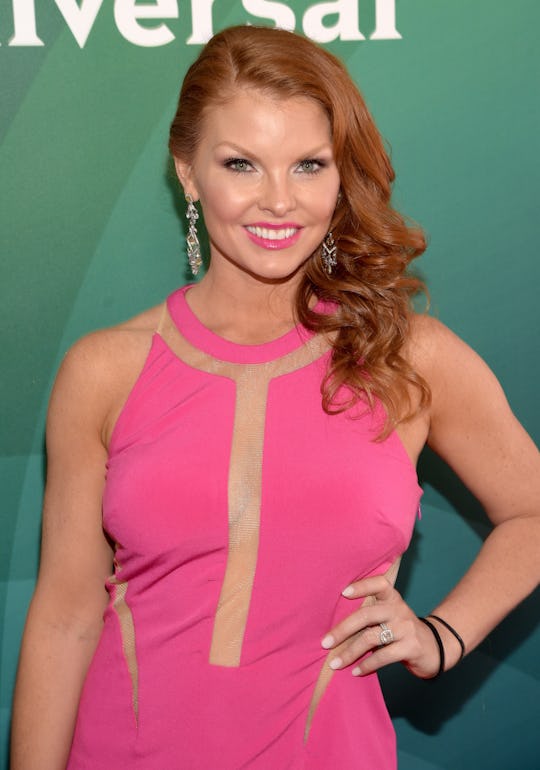 Jason Kempin/Getty Images Entertainment/Getty Images
Who Is Brandi Redmond's Husband On 'Real Housewives of Dallas'? He Fits The Bravo Bill
Every new addition to the Real Housewives franchise brings new excitement, new drama, and new women to get to know. The upcoming (and some would say long awaited) Real Housewives of Dallas has a promising lineup of ladies, including Brandi Redmond. She's a tried and true Texas girl, having lived there for twenty-five years, and a former Dallas Cowboys cheerleader. Now she's a stay-athome mom caring for her two daughters, Brooklyn and Brinkley, alongside her husband Bryan. She also clearly likes alliteration. But while we still don't know more than a bio blurb about Brandi, we know even less about her man; who is Brandi Redmond's husband?
From the sound of it, Bryan Redmond is a successful real estate developer. He and Brandi met back when they were teenagers, making them high school sweethearts. While Brandi takes care of the house, the kids, and gets busy with charities, Bryan has the very official-sounding title of Founding Principal and Head of Acquisitions at a company called Suntex Ventures. Suntex acquires and develops marinas in the States, Mexico, and the Caribbean for all kinds of reasons – resorts, restaurants, offices – which also means Bryan is lucky enough to get to travel to some pretty gorgeous places for work.
It may all seem pretty serious for a franchise as frothy as this one, but Dallas isn't Beverly Hills, though they both deal in some serious dollars. According to his company bio, Bryan has handled around $700 million in mergers and acquisitions for the company. That is quite the chunk of change — then again, the Redmonds are Real Housewives additions for a reason. With Brandi's stated willingness to speak her mind and the big bucks the Redmond family is rolling in, they definitely seem like a perfect fit for the show. Here's hoping they bring the drama.