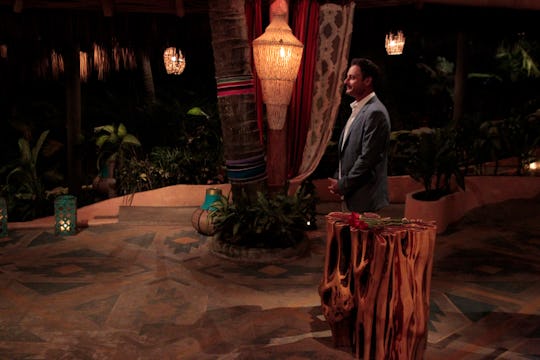 Rick Rowell/ABC
Who Is Brett On 'Bachelor In Paradise'? His 'Bachelorette' Entrance Was Memorable
Bachelor in Paradise will see the return of some of your favorite contestants (and favorite trainwrecks) for a few weeks of drinking, dating, and lots of swimwear. This season promises to be as scandalous as one can hope for, especially with the cast of people they've gathered from the last few seasons of The Bachelor and The Bachelorette. For as many memorable contestants as there were, there were also some less than memorable ones, so it's worth taking a look at some contestants that might have slipped your mind. For example, who is Brett Melnick on Bachelor in Paradise?
Brett was a contestant who never made it very far, which might be why his name doesn't immediately ring a bell. He was on the tenth season of The Bachelorette, when the lady in question was Andi Dorfman, and he was eliminated in the third episode. He didn't get much of a chance to make an impact, but he is notable for bringing Andi a lamp on the very first night he met her. Because that's what one does in a dating situation. Apparently his mother told him never to greet a woman empty-handed and Brett felt a lamp was a natural choice in that case. Flowers? Chocolates? No, the only correct gift offering is a full-sized lamp.
There isn't a lot of info about Brett out there (his social media presence is nearly nonexistent) so hopefully he'll make a much more lasting impression on Bachelor in Paradise.
Brett was also notable for his perfectly coiffed mullet, if one could ever truly consider a mullet perfectly coiffed. There was a good reason for his attention to hair, too; Brett is a hairdresser who works at the Jolie Salon and Day Spa in his hometown of Blue Bell, Pennsylvania. It was his co-workers at the salon who first inspired him to try out for The Bachelorette and though he had fun, he admitted in an interview with the Montgomery News that it was a difficult situation to navigate. "It was hard to get going and get to know who she was and introduce yourself," he said. "I was shy and nervous."
Unfortunately, that might have cost him the competition. Hopefully he won't find Bachelor in Paradise quite so intimidating because there won't be 26 people all jockeying for the attentions of one person – it'll be much more of a free-for-all. If nothing else, maybe he'll at least learn from the missteps of his Bachelorette past: no lamps, no mullets, don't be shy.