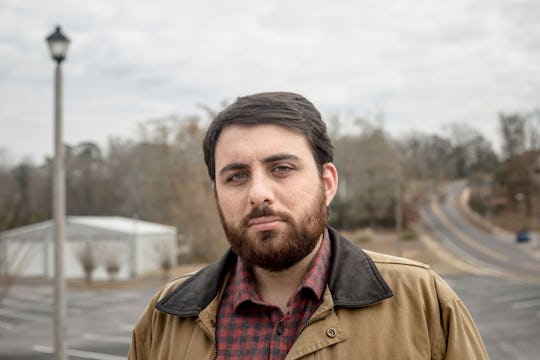 Photo by Andrea Morales
Brian Reed Hosts 'S-Town', A Completely New Crime Podcast
If you are a fan of Serial, you will probably want to tune into S-Town, the This American Life produced podcast that launched on March 28. The story takes a few turns, simply within the initial two episodes, and leading it is a voice podcast listeners may not be familiar with. Brian Reed is the host of S-Town podcast and truly captures the reaction that many would probably have when a man from a small town in Alabama emails Reed to tell him about a murder that may or may not have happened. What occurs after that is why you'll keep listening.
Reed is no stranger to This American Life. According to his bio on the This American Life website, Reed joined the staff full-time in 2011. He is now a senior producer and has also been a producer for StoryCorps.
Reed has had many highs in his career. For one, he was a member of an Peabody award-winning team in 2012 for his work on This American Life: What Happened at Dos Erres (PRI). According to the Peabody Award website, the documentary "scrutinizes a Guatemalan civil-war atrocity and contextualizes its place in the long history of bloody conflict and political chaos in that country and the region." Reed can be seen accepting the award, along with the What Happened at Dos Erres team, in the video below.
The premiere episode of S-Town features Reed, a producer, receiving an email from a man named John B. McLemore. The email subject line read, "John B McLemore lives in Sh*ttown Alabama." From there, Reed is launched into a rather strange mystery — a murder that might or might not have happened, according to John. After building a relationship with John, Reed travels to Alabama to look more into the case that might not exist. He interviews a few townspeople who stand by the story that a man has been bragging about killing someone, he also looks into the fact that there are no records of there being a murder involving the parties involved.
Reed's patience and attention to detail in the case are only exemplified when things take a turn, and the case that Reed thought he was originally captured by becomes something completely different. His nature of exploring, without a heavy hand of judgement, lends the listener to make their own assumptions — promptly shocking them at episode's end with a new piece of the story that completely shifts the landscape.