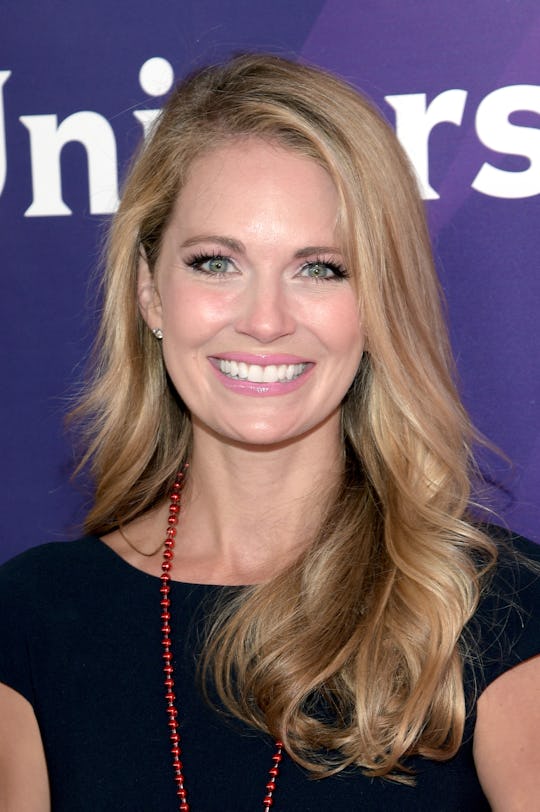 Jason Kempin/Getty Images Entertainment/Getty Images
Who Is Cameran Eubanks' Husband On 'Southern Charm'? He Keeps A Low Profile
Significant others — or S.O.'s as the Internet likes to call them — are a crucial part to reality TV. They are the bread and butter of the term "rocky relationship" (just look at Thomas Ravenel and Kathryn Dennis), and can act as emotional support when needed (just look at Thomas Ravenel and Kathryn Dennis — just kidding). Well, not all heroes wear capes and not all significant others appear on reality TV, and that's the case with Cameran Eubanks' husband on Southern Charm, the mystery man who everyone's favorite tell-it-like-it-is real estate agent married not long ago. So who is the man that acts as an ever-looming presence on a show where his name is never really mentioned?
That would be Jason Wimberly — like Kimberly, but not — the lucky husband of the reality TV star. (Side note: I'd just like to recognize Cameran as a true reality TV star, since she was once on the Real World: San Diego before making it even bigger on Southern Charm.) Cameran's husband doesn't make many — if any — appearances on Southern Charm, which has fans guessing: Does this guy even exist? Well, yes, he does exist, and yes, Cameran knows that's what you're secretly wondering.
Wimberly is a doctor in Charleston, an anesthesiologist to be exact, so he probably keeps pretty busy while Cameran is telling Shep to shape up or peeing in the open waters of Charleston. The two are still newlyweds — they just celebrated their two year anniversary in April — and seem to be going strong. They celebrated their anniversary, where else, at Cracker Barrel, in case you needed any more confirmation that Cameran is all of us, just looking for a plate of mac and cheese.
So, why doesn't Cameran's husband make an appearance on the show? Cameran told WetPaint, "I've purposefully chosen to keep that out of the picture because I think people who put their personal life on TV are kind of nuts. Nine times out of 10 it doesn't end up working out."
Kind of nuts? Who ever could she mean?
The good news is, Cameran's husband totally supports her in her quest of reality TV domination (or maybe it's just my quest for her). She shared with WetPaint, "He's totally supportive and loves the show, he thinks it's great." Cheers to that!