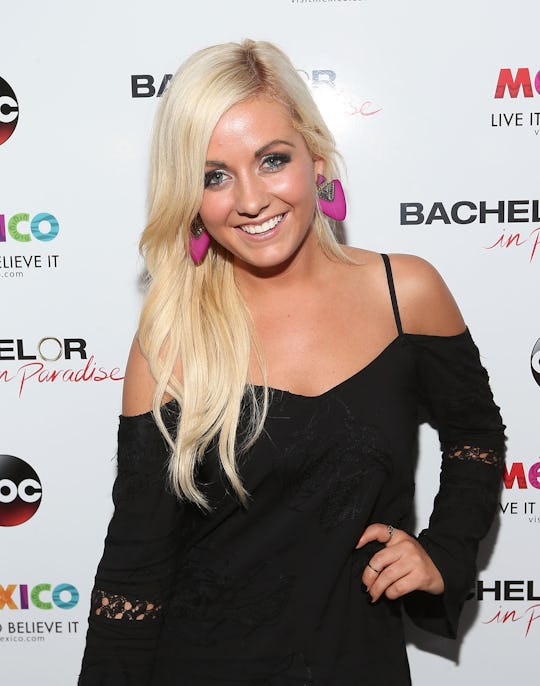 Jesse Grant/Getty
Who Is Carly Waddell's Brother? Zak Waddell Isn't New To 'Bachelor' Nation
You may think you first met country singer/songwriter and now two-time Bachelor in Paradise contestant Carly Waddell on Chris Soules' season of The Bachelor. Not so. You actually first met Carly Waddell on Desiree Hartsock's season of The Bachelorette through her brother. I know, what you're thinking. Who is Carly Waddell's brother? Zak Waddell competed for Desiree Hartsock's heart on The Bachelorette, and on the hometown dates, Carly (with her brothers) performed the first of her many Bachelor and Bachelorette-themed acoustic songs. It was awkward.
Though Zak told her he loved her, Desiree did not end up falling quite as in love with Zak, and her final choice was Chris Siegfried, with whom she is now expecting a baby (congrats!) Fortunately, it doesn't look like Zak is pining too hard for Desiree. Zak married Elizabeth Coulon in Ireland in June of 2015, and from the looks of things he really couldn't be happier, or more supportive of his sister who is following in his footsteps (though with no more luck). While she was on The Bachelor, her brother Zak wrote on a blog that Carly is the best sister you could ever ask for and that he only hopes she finds a man who loves her as much as he does. Cue the "awws." This guy didn't turn out to be Chris or Kirk, but Carly's giving it another go on Paradise so who knows. Maybe it really is Evan.
Though he does not consider himself to be a full time singer/songwriter like his sister does, Zak spent a lot of his time on The Bachelorette serenading Desiree with cheese-tastic love songs on his guitar, including at the After the Final Rose special. There's a time and a place, Zak. Luckily, he still has a day job, a rather impressive day job, actually, as a Business Process Manager at Pacific Union Financial in Fort Worth, Texas. I trust you guys, so I'm going to be honest here. I have no idea what a Business Process Manager actually does or how one earns money doing it, but it sounds awfully adult. So good for him.
Now that he's happily married, it's highly doubtful we'll see Zak make another appearance on a Bachelor show. Unless, that is, Carly finds love in Paradise, and we're treated to another wedding special. Cross your fingers.